Geopolitical zones in Nigeria. Your Ultimate Guide.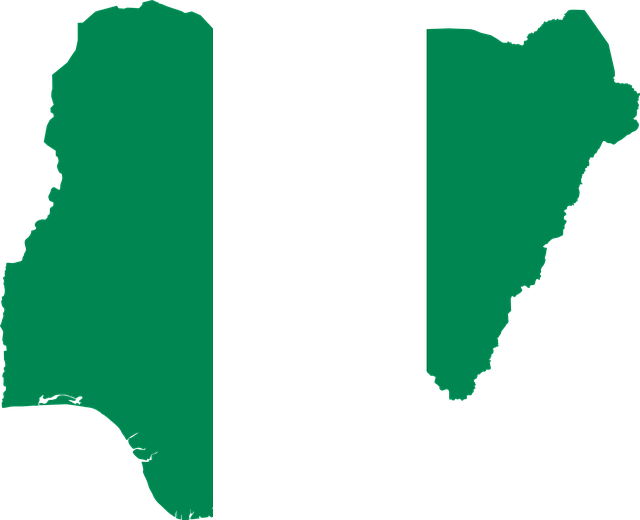 What does a Geopolitical zone mean?
A geopolitical zone is a group of states that are classified together based on similar peculiarities and characteristics that they share. Although, location also determines to an extent the ways states are carved out into geopolitical zones, but similarities in political history is a greater parameter for classifying states into these zones. Nigeria has 6 geopolitical zones, which was established during the regime of the former head of states, General Sanni Abacha. These zones form the basis of resource allocation, political seat zoning, amongst others.
Furthermore, Nigeria, being a country with diverse languages and cultural inclinations, requires an effective basis for an association to prevent state singularity in the affairs of the country. This led to the merger of similar languages and cultures to form a body with adequate regional recognition.
The six (6) geopolitical zones in Nigeria and the states under them
As earlier established, Nigeria has 6 geopolitical zones with the 36states and the FCT being merged under various zones based on association and similarities. Below are the 6 geopolitical zones and the states within them.
North-Central:
Benue, Kogi, Kwara, Nassarawa, Niger, Plateau, and Abuja;
North-East:
Adamawa, Bauchi, Borno, Gombe, Taraba, and Yobe;
North-West:
Jigawa, Kaduna, Kano, Katsina, Kebbi, Sokoto, and Zamfara;
South-East:
Abia, Anambra, Ebonyi, Enugu, and Imo;
South-South:
Akwa Ibom, Bayelsa, Cross River, Rivers, Edo, and Delta
South-west:
Ekiti, Lagos, Ogun, Ondo, Osun, and Oyo.
Some people might want to knwo how many geopolitical zones are in Nigeria? There are six (6) geopolitical zones in Nigeria.
Economic activities of the geopolitical zones
The North Central geopolitical zone
They are loosely called the middle belt of the nation with states like Benue, Kogi, Kwara, Nasarawa, Niger, Plateau and the Federal Capital Territory. It consists of various ethnic groups that include, Idoma, Gwandara, Yoruba, Igala, Nupe, Tiv and many more. This zone houses the popular confluence city, where river Niger and river Benue meet. Due to the abundance of rivers, their main occupation and contribution to the economic development of the country is through agriculture. They are also well-grounded traders. It is a widely known fact that Nigeria is blessed with a lot of mineral resources, some of which are present in this geopolitical zone. The top resources present in this region include; tin, iron ore, and limestone. This zone also houses the administrative territory and capital of Nigeria, Abuja, which happens to be a conglomerate of various ethnic groups that have come together to rule Nigeria as a country. The approximate population of this region is about 25million people.
The North-West geopolitical zone
The northwest geopolitical zone consists of 7 states in total. These states include; Kaduna, Kano, Katsina, Kebbi, Sokoto, Jigawa, and Zamfara state. This region covers over a quarter of the total population of Nigeria. It is majorly tagged the core north of Nigeria with tribes like Kanuri, Fulani, Zara and Jabba amongst others. Due to their large expanse of land, their major economic activities are livestock rearing, commercial farming and artisan mining. This region also houses major cities like Zaria, Kano. Due to their high rate of childbirth, the estimated total population of this region is a little bit short of 50million, accounting for the highest population of any region in the country.
The northeast geopolitical zone
The northeast geopolitical zone consists of 6 states which are: Adamawa, Bauchi, Borno, Yobe, Taraba and Gombe state. Although blessed with a massive expanse of land, this region has little natural resources and is also the least populated of all the geopolitical zones in northern Nigeria. The major occupation and economic activity of this region is farming and livestock rearing. It also constitutes various ethnic groups such as Fulani, Kanuri, Tiv and others. It is home to some tourist destinations like the sambisa game reserve, wikki warm spring and many more. The approximate population of this region is about 20million people.
The southwest geopolitical zone
This zone constitutes all the Yoruba speaking states in the country. These states include; Lagos, Ekiti, Ondo, Oyo, Ogun and Osun state. It is often tagged the most educated region in the country due to their love for academic achievements. Their major occupation and economic activity include farming, trading, fishing, cloth making and technological activities. Although these regions consist of many tribes, they all speak the same language. The total population of the region is around 30million people. With Lagos carrying a very large per cent of the total population. This region is also blessed with a lot of tourist destinations like Idanre hills, ikogosi warm spring, Erin-Ijesha waterfall, amongst others.
The southeast geopolitical zone
This geopolitical zone consists of 5 states. These states are Abia, Anambra, Enugu, Imo, and Ebonyi state. All of these states speak Igbo as their native language. Although there are various dialects, it is believed that everybody in this region can communicate effectively with the Igbo language. This major occupation is trading and other businesses. They are the most distributed in all the country. It is almost impossible to find a state with no Igbo trading there. Notably, they are blessed with natural resources that include: oil palm, lead, zinc and many more. They are the least populated of all the zones with a population of about 20million.
The south-south geopolitical zone
The south-south geopolitical zone of Nigeria consists of 6 states. These states are Cross-River, Bayelsa, Delta, Edo, Akwa-Ibom and Rivers state. These states have a common characteristic of being riverine in nature. Their occupation and economic activities in this region include trading, fishing, local manufacturing among others. All the states in the region are richly blessed with crude oil which have been the bedrock of Nigeria's development. The tribes in this region include Itsekiri, Urhobo, Ijaw, Efik, and Ibibio. It has an approximate population of about 25million people.
Some Nigerian states and their geopolitical zones
geopolitical zone of Edo state? South-South geopolitical zone
geopolitical zone of Lagos? Southwest geopolitical zone
geopolitical zone of Anambra state? Southeast geopolitical zone
geopolitical zones of Ogun state? Southwest geopolitical zone
geopolitical zones of Imo state? Southeast geopolitical zone
geopolitical zones of rivers state? South-South geopolitical zone
geopolitical zones of cross river state? South-South geopolitical zone
geopolitical zones of Enugu state? Southeast geopolitical zone
geopolitical zone of Kwara state? Northcentral geopolitical zone
geopolitical zone of Kaduna? Northwest geopolitical zone
Kogi geopolitical zone: Northcentral geopolitical zone