Step by Step Guide for Driver's License Verification [USSD or internet].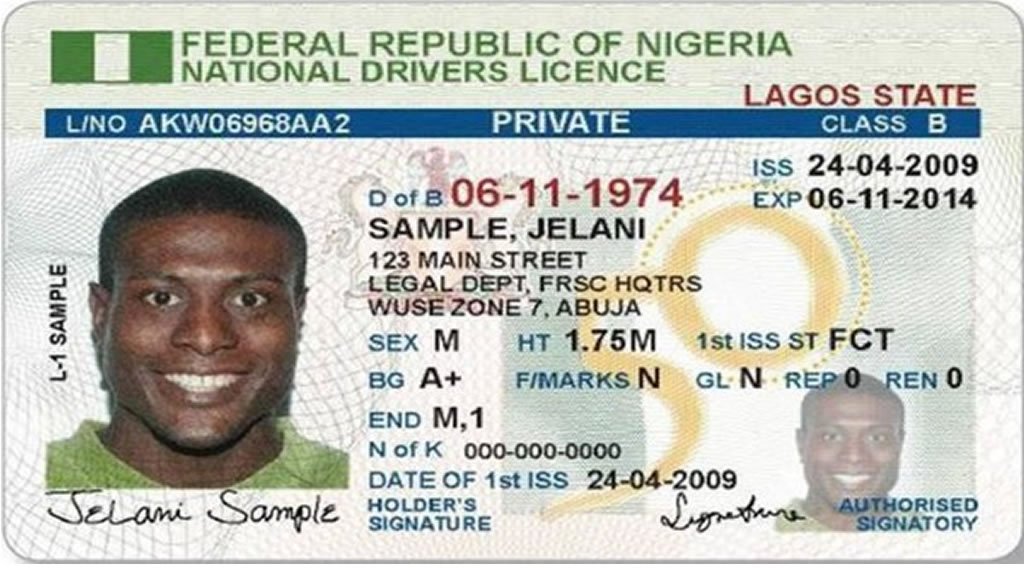 A driver's license verification is the process of validating an individual's permit to drive a vehicle.
Before a person can start driving, They are tested to see if they are capable of driving. Then that individual is giving a license (driver's license) that shows that he/she has been tested and verified to drive.
The FRSC Driver's License (A brief history)
FRSC which stands for Federal Road Safety Commission is a Government Agency that is in charge of road safety in Nigeria. The agency was created in 1988 and operates in every state in the Republic of Nigeria, with at least two offices in every state.
Their mission is the safety of all vehicle users on the road, which also includes checking the state of quality of these vehicles.
Code to Check Drivers License in Nigeria
As technology advances it is necessary to make processes easier. Now, you can easily check on the status of your driver's license with just your phone.
To check the status of your driver's license through your phone, you first have to
Open the messaging app on your phone.

Send 'NDL STATUS to '338811'.
As of now, the cost of this message is N50 for all networks in Nigeria.
A Pictorial Representation of the Nigerian Drivers License back and Front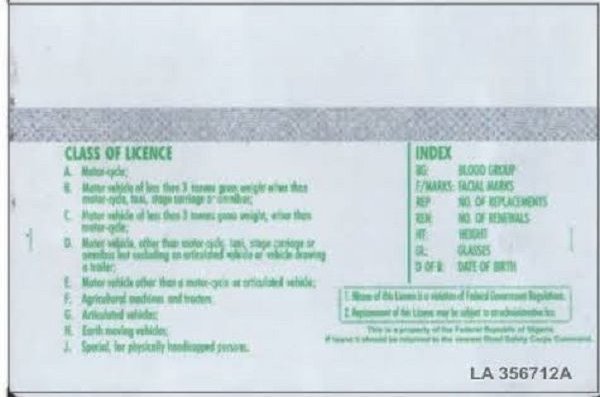 If you have never seen a driver's license, the below image shows the back and front view of it.
How do you renew your Driver's license in Nigeria?
According to Nigerian law, they are no grace period for an expired driver's license. As a Nigerian with a driver's license, you are advised to renew your license at most one month before the expiration date.
Every driver's license in Nigeria has a lifespan of about 3-5 years depending on an individual's choice when registering, after which it must be renewed in other to continue driving legally.
Before an individual can renew his license, they have to be a previous owner of a driver's license, and they can apply between 30 days before expiration.
You can start the process on their official site https://www.nigeriadriverslicence.org,

On that page, you will see renew, click on it and click apply.

A form will appear, requiring your information and the number of your expired driver's license.

Next, you will want to make a payment. You can do this by paying to one of the banks shown by them.

After that, you will want to go to the nearest FRSC Drivers Licence Centre for Biometric Capture.
After all the above, you will be given your renewed license. As of this moment, renewing of a driver's license in Nigeria is about N10,000 to 15,000, depending on the duration chosen.
How to Check Your Driver's License Number
If you ever get into a situation where you can't find or remember your driver's license number, they are two ways you can get it quickly.
The first method is by using the phone number you use to register, open the text app and send "NDL STAUS" to 338811.
The second method is by going to the FRSC site: www.nigeriadriverslicence.org. on that page click on the reissue button and use the NIN option to get your License application which would contain your details.
How to Verify your Driver's License
The rise of fake documents is a problem that almost every government organization faces. In this case, you might want to check the credibility of your license, especially if you got it from a 3rd party.
First of all, it is advised not to get your driver's license from a third party to avoid complications later on, but most people do this due to the lack of time.
To check the validity of your driver's license, follow these simple steps.
Open your browser and log on to https://www.nigeriadriverslicence.org

At the top bar, click on DL application, a dropdown box will appear, click on Re-issue drivers license.

A form will appear, requesting you to type in your driver's number and date of birth.

After you type in the details, click on the search button at the bottom right corner.

A pop-up box will appear confirming the validity of your driver's license number.
Author Profile
Hi, I'm Abraham, a software engineer and a writer. I have been a software engineer for 3 years and a Writer for 2 years. In the coming years, I hope to expand my knowledge in the IT sector by studying Artificial Intelligence and Robotics and being one of the best writers.

Some other things I love so much are photography and watching movies, and trust me, I have watched many movies.