Concise Guide to the Dominion City Church
What is the Dominion city Church?
Dominion city church is a church founded by Dr. David Ogbueli with its international headquarters in Abuja, Nigeria.
The major aim of the church is the total transformation of a man's life in business, work, and relationships. The church hopes by transforming men and women, society becomes a better place to live.
The church has various ministries that are tailored for each member of the church to enable each of their members to be an agent of transformation wherever he finds himself.
The church saw the need for mentoring followers to become leaders, so it established a leadership institute to help mentor people in becoming good and responsible leaders.

Who is the most prominent Dominion city church pastor?
Dr. David Ogbueli is the pastor of the Dominion city Church HQ in Abuja, he also doubles as the President of the Dominion Leadership Institute, and a lecturer at the Institute of National Transformation.
Dr. David Ogbueli is a pastor and an icon of responsible and effective leadership, his passion for transformational leadership has made him the favorite of many youths in Nigeria who hope to be effective leaders someday.
He has produced many strategies, programs, and initiatives that are aimed at helping youths discover their gifts and how they can apply these gifts and talents to make their church and communities better.
He is a Management and Government Consultant who speaks nationally and internationally in organizations, government houses, embassies, and churches. He is a widely read author and a social reformer. David Ogbueli is married, with four kids.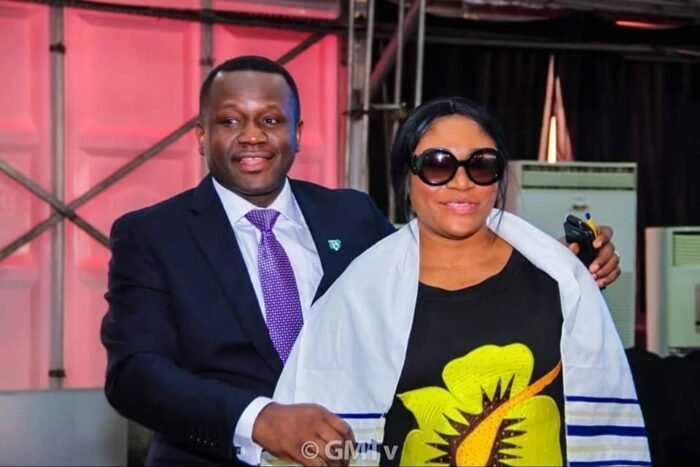 Things to know about the dominion city headquarters in Abuja
The global headquarters of the church serves as both the center of worship and as the leading institute of the church. The church sits on about 10 hectares of land in Gudu District, Abuja, Nigeria.
About dominion city Camp meeting in 2021
2021 Camp meeting is an annual revival program organized by the founder of the Dominion City Church Dr. David Ogbueli. This year's event will be power-packed as powerful ministers around Nigeria will be invited to minister.

How do you live stream dominion city programs?
The Dominion mandate radio is an online radio that allows you to stream programs of the Dominion city Church. You can also stream the 2021 CAMP MEETING.
To listen to the dominion mandate radio now click here
Dominion city in Kubwa
In Kubwa, the dominion city church is located at Golden Heart Event Centre, off Gilbert Nwachukwu Rd. Before Sea Dry Hotel FO1 Kubwa Ext.3 Abuja Nigeria.
Contact: +23430974545.
Dominion city in Lugbe
The dominion city center at Lugbe is located at Dominion city, Opposite Royal Rainbow Academy Junction, FHA Lugbe Abuja (7,873.14 mi) Abuja, Nigeria,
Contact: +234 803 657 9274·
Website: www.dominioncitylugbe.com
Author Profile
Fishon Amos writes on Education, Rankings, Wealth, Technology, Politics and others with Explain.com.ng. He has published several articles online and hopes to keep educating people through his writings. When he is not writing, he plays chess and listen to crime Podcasts on Spotify.