56 facts about Nigeria you probably NEVER knew about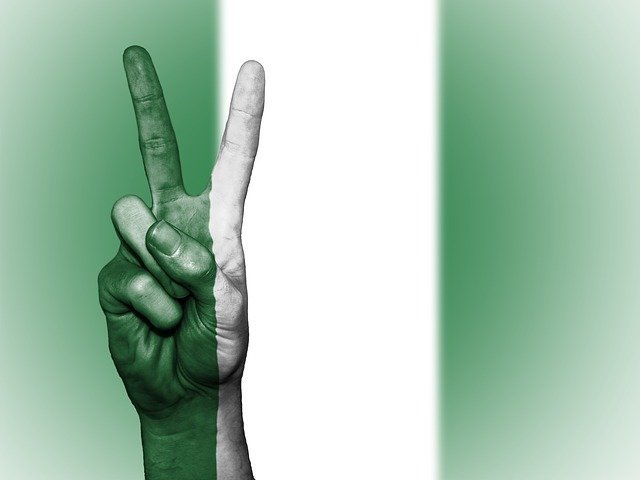 Nigeria is a country in the western part of the continent of Africa, with a diverse population and geographical features. It is a federal republic comprising of 36 states and a Federal Capital Territory. It is one of the world's most diverse countries, with over 250 distinct ethnic tribes.
7 facts about the Nigerian Economy
Nigeria's economy is the biggest in terms of GDP in Africa and rated as the 26th in global ranking.
Nigeria's economy reportedly grew in size from $404 billion in 2016 to $505 billion in 2020 GDP worth.
Oil revenue is vital to Nigerian governments' coffers as the country is Africa's largest oil producer, pumping out two million barrels a day (Check out the oil and gas states and the amount of barrels per day) averagely. The tax revenue and foreign exchange the government receives from the oil industry are vital to the economy.
Nigerian governments debts has been increasing, with the public debt reported as $87.24 billion as at March 2021
Nigeria's entertainment industry has continued to grow exponentially, with its music industry set to be valued at $73 million by 2021, according to PwC.
Nigeria's main trading partners are India, USA, China, Spain, Belgium, France as well as Brazil.
Nigeria main exports remain petroleum and petroleum products, even after years of trying to increase the percentage of cacao, rubber products, peanuts, cotton and palm oil exported.
7 facts about the Nigerian History
Northern and Southern protectorates were amalgamated on January 1, 1914 and the new country was named Nigeria by Lord Lugard.
The name "Nigeria" was proposed by Flora Shaw, a British journalist and writer in an essay published in The times on 8 January, 1897. She later married Nigeria's first Governor-General, Lord Frederick Lugard.
Nigeria gained independence from Britain on October 1, 1960.
Nigeria became a republic on October 1, 1963.
On October 1, 1961, the Southern Cameroon left Nigeria due to the results of referendum organized for February 11, 1961.
The Nigerian Civil War (also called Biafra War) lasted 30 months, starting on July 6, 1967 and ended on January 15, 1970.
After 29 years of military rule, Nigeria returned to constitutional democracy on May 29, 1999 when Chief Olusegun Obasanjo was sworn in as President.
7 facts that kids needs to know about Nigeria
Nigerian national animal is the Eagle
The most Popular sport in Nigeria is football, with the national teams Super Eagles (male) and Super Falcons (female) among the best in Africa.
The currency of Nigeria is Naira and kobo, with 1 Naira = 100 Kobo.
The longest river in West Africa, River Niger, is where the name "Nigeria" is derived from.
The National anthem of Nigeria is "Arise, O Compatriots"
Nigeria's official language is English
There are over 500 indigenous languages spoken (Find out the most spoken languages in the world) across Nigeria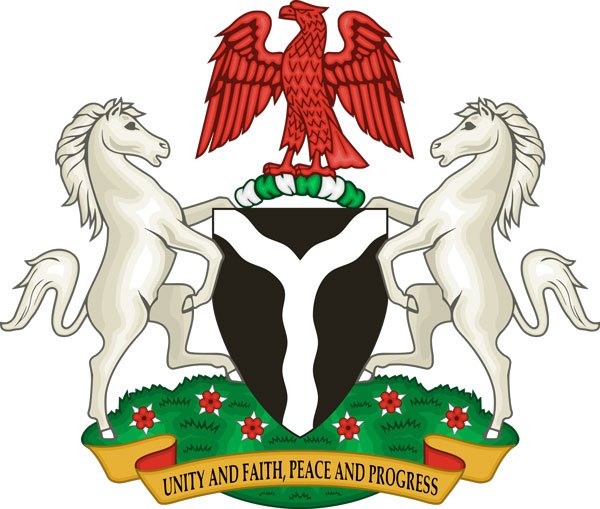 7 facts about the Nigerian Coat of Arms
The Nigerian coat of arms was adopted in 1975 and was designed by Reverend (Dr) Hervis L. Bain. Jr. He was an artist and clergyman from Bahamas.
The white letter "Y" in the coat of arms represents the two great rivers of Nigeria, Rivers Niger and Benue.
The Nigerian national flower, cactus spectabilis, is seen at the base of the coat of arms, representing the beauty of the nation.
The two horses represent the dignity of Nigeria.
The fertile soil of Nigeria is represented in the coat of arms by the black shield.
The strength of Nigeria is represented on the coat of arms by an eagle standing on the shield
The Nigerian motto at the base of the coat of arms was changed in 1978, when Nigeria changed its motto from "Peace, Unity and Freedom", to "Unity and Faith, Peace and Progress".
7 facts about the Nigerian Democracy
Nigeria returned to democratic rule on May 29, 1999 when Chief Olusegun Obasanjo was sworn in as President after 29 years of military rule.
Nigeria's government is styled after the United States of America government.
Elections are held every four years, with most executive posts having a two-term limit.
There are three tiers of government in Nigeria: Federal, state and local governments.
There are three arms of government in Nigeria: Executive, Legislature and Judiciary.
The country is governed using the 1999 Constitution, which has undergone amendments by the bi-cameral legislature.
Elections is by popular vote and every Nigerian above the age of 18 is eligible to register to vote or contest in elections.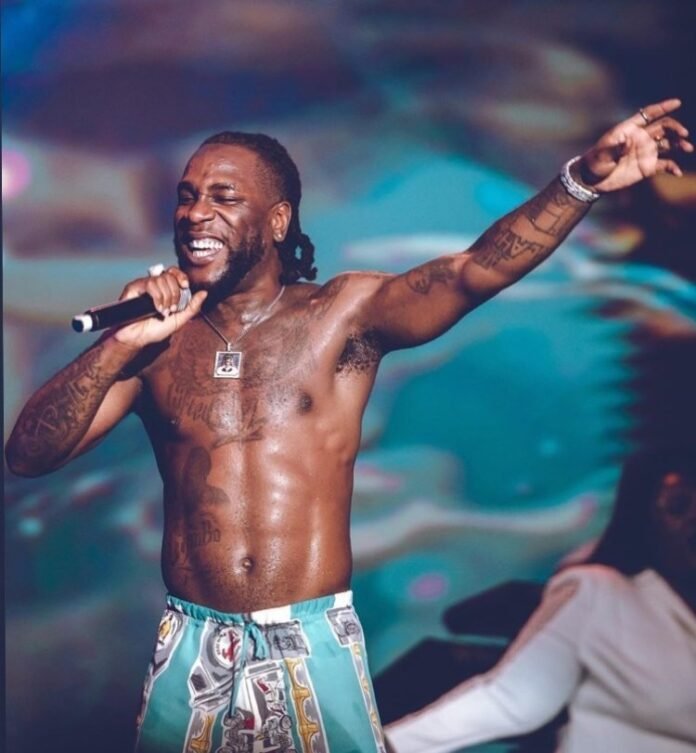 7 Facts about the Nigerian Musician
Jazz, Highlife, Juju, Afrobeat, Reggae, and Afrobeats are some of the most popular music genres by Nigerian musicians and all have global recognitions.
Fela Anikulapo-Kuti was instrumental in the adoption of Jazz and and creation of Afrobeat genres in Nigeria.
'Afrobeats' or 'Afropop' is the name given to Nigerian pop music and it takes parts of it from various indigenous styles of the past.
Nine Nigerians have won the Grammy award as of 2021. They are Sikiru Adepoju, Sade Adu, Olusegun Adeola Samuel (Seal), Jenn Nkiru, Wizkid, Burna Boy (Cars, Girlfriend, Net worth, Endorsements, and Grammy)" target="_blank" rel="noopener noreferrer">Burna Boy, Kevin Olusola (Pentatonix), Hakeem Seriki (Chamillionaire), Lekan Babalola
The most popular Nigerian music video ever – clocking up more than 211 million views and counting on YouTube is Davido's "Fall" which was released in 2017.
Wizkid is the Afrobeats musician with the highest number of awards, having gotten 65 awards as at July 2021
Isaiah Kehinde Dairo, Nigeria's most influential and prominent Juju musician was awarded the Member of British Empire (MBE) by Queen Elizabeth II for contributions to culture of the Commonwealth in 1963, the only African musician to receive the honour.
7 Facts about the Nigerian population
Nigeria is the most populous country in Africa with an estimated 200 million citizens.
Over 500 indigenous languages are spoken in Nigeria.
Lagos is the largest Nigerian city by population with an estimated 21 million people.
Nigeria life expectancy is estimated to be 55.2 years.
Nigeria has the seventh largest population in the world.
Nigeria is made up of over 250 ethnic groups, with the Yoruba, Hausa, Igbo and Ijaw groups being among the most dominant

7 facts about the Nigerian Flag
The Nigerian flag was designed by Michael Taiwo Akinkunmi in 1959 at the age of 23.
The flag was adopted as national flag at Nigeria's Independence on October 1, 1960.
The Nigerian Flag is a rectangle, characterized by three vertical stripes with white color in the middle, and green on either side.
The original design had a radiating sun badge in the centre but it was removed before it was adopted. It has remained unchanged ever since.
The green stripes of the Nigerian flag represents Nigeria's natural wealth.
The white stripes in the Nigerian flag represents peace.
Before Independence, Nigeria's flag was a British Blue Ensign with a crown centre-right encircled by a green pentagram and a red circle.
26 Related questions about Nigeria
1. What is an interesting fact about Nigeria?
Africa's oldest dye pit, Kofar Mata Dye Pit is located Kano, Nigeria and was established in 1498.
2. What is Nigeria mostly known for?
Nigeria is mostly known for its arts and culture, producing some of Africa's best and firsts, including Fela Anikulapo-Kuti's Afrobeat, Africa's first Nobel Laureate, Wole Soyinka and Nollywood, second largest film industry in the world.
3. What I should know about Nigeria?
It is called the Giant of Africa because it has the biggest population, economy, military and entertainment sector on the continent.
4. What is Nigeria famous food?
Famous Nigerian foods include Jollof rice (Check out the best Jollof Rice Spices), Suya, Akara, Pounded Yam and Afang soup
6. Is Nigeria a rich country?
Like most African countries (Check our Guide on all African countries), Nigeria is a mineral-rich country. It has the largest economy in Africa but most of its citizenry live below the power line, according to UN reports.
7. Is Nigeria a safe country?
Parts of Nigeria is considered as high risks due to the activities of religious terrorists and armed gangs engaging in kidnaping for ransom. Most parts are considered to be of moderate to minimal risks, especially the coastal cities.
8. Is Nigeria a beautiful country?
Nigeria is a beautiful country with an exceptional biodiversity, boasting an abundance of fauna and flora including over 1000 documented species of butterflies.
9. Who named Nigeria?
British writer, Flora Shaw (later known as Lady Lugard) proposed the name "Nigeria" in 1897.
10. Why is Nigeria important to the world?
Nigeria is considered important to the world because of its natural resources, its population size and its contribution to the world in terms of human resources.
11. How old is Nigeria this year 2020?
Lord Frederick Lugard on behalf of the British Empire amalgamated the Northern and Southern Protectorates to form Nigeria on January 1, 1914 making the country 106 years old in 2020.
12. What was the original name of Nigeria?
Nigeria was formed and named in 1914 from the Northern Protectorate and the Southern Protectorate under the administration of the Royal Niger Company.
13. What language do they speak in Nigeria?
English is the official language of Nigeria. The country also has over 500 indigenous languages, including, Hausa, Yoruba, Ijaw, and Igbo languages.
14. What is the motto of Nigeria?
In 1978, Nigeria's national motto was changed from "Peace, Unity, Freedom" to "Unity and Faith, Peace and Progress".
15. What animal represents Nigeria?
The eagle on Nigeria's Coat of Arms is used to represent the country, especially in sports even though Nigeria's official national bird is the black crowned crane.
16. Who named Nigeria flag?
Michael Taiwo Akinkunmi designed the Nigerian flag in 1959. Unlike Britain, the Nigerian flag has no name
17. How old is Nigeria now?
Nigeria was formed on January 1, 1914, making Nigeria 107 years old in 2021
18. Is $100 a lot in Nigeria?
Yes. Due to foreign exchange fluctuations, $100 is more than Nigeria's monthly minimum wage.
19. How do you say hello in Nigerian?
English is the official language in Nigeria but there are over 500 indigenous languages. In the three most spoken indigenous languages, "Hello" is "Sannu" (in Hausa), "Bawo ni" in Yoruba, and "Kedu" in Igbo.
20. Is Nigeria still the giant of Africa?
In terms of population, economy, military and culture, Nigeria is still the giant of Africa.
21. Is Nigeria the richest country in Africa?
Nigeria has the biggest economy in Africa. However, over 70% of its population is estimated to live below the poverty line.
22. What is the poorest country in Africa?
South Sudan is the poorest country in Africa in terms of GDP per capita ($303)
23. Is Nigeria richer than Kenya?
Nigeria's GDP is the biggest in Africa, measured at $514.05bn by the IMF while Kenya's GDP was measured at $106.04bn.
24. Is Kenya safer than Nigeria?
According to Numbeo, Nigeria and Kenya has similar crime rates.
25. Who is the richest country in Africa 2019?
Nigeria has the biggest Gross Domestic Product in Africa, placed at $514.05bn by the IMF.
26. Is Nigeria the most developed country in Africa?
According to the World Population Review, Seychelles is the most developed country in Africa, with Nigeria not in the top 20.
Author Profile
Writer, photographer and physicist, 'Yemi loves reading, football and searching for the interconnectedness of things.