All Axe Confraternity Slangs, hierarchy, and other info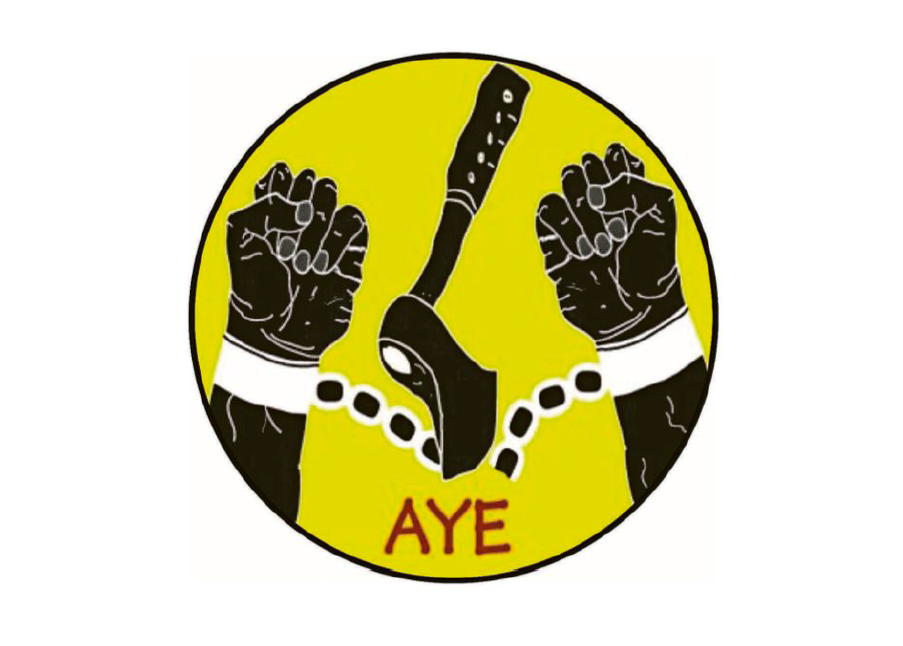 Black Axe Confraternity is one of the oldest and strongest Confraternity in Nigeria. The black axe was said to have more than 30,000 members all over the world.
In this article, we are going to discuss 13 of their common and most popular slang. We will also discuss some related questions common to the black axe. It is important to note that the black axe Confraternity is also called NBM, that The Neo Black Movement.
13 Black Axe Confraternity slangs and their meaning
1. ITJ (Intending Ju):
It means a non-member. Which means a person who is going to become a member.
2. INJ:
In-Ju refers to members of another cult.
3. AYE:
a campus member. They are also known as Temple Aye. Aye is also an abbreviation of African Youth Empowerment.
4. LORD:
A graduate member.
5. Jollification/Jolly:
The gathering of members for initiation and parties.
6. Blending/Bamming:
Initiation into the cult. Bam is used as an expression of approval i.e you bam
7. LP ("Elpee"):
Jolly song. This is a gyrating song among the members.
8. Tingo/Bird:
A member of the Eiye confraternity (Airlords), the rival cult hated most by NBM
9. Baggers:
Members of the Buccaneers Confraternity (Sealords), another rival cult of NBM.
10. Strong name (SN):
A name that is given at initiation.
11. Clothing:
Members of the confraternity have a uniform of sorts that consists of black, white, and yellow.
12. Janet:
The term is used for punishment, especially beating with a cane or whip.
13. H.I.T. /play hit:
Killing someone, mostly members of other confraternities.
Related questions to cultism in Nigeria
What is the meaning of Egede?
it was originally used as a term for greeting with the clash of forearms, more recently also used for drums.
What is the black AXE slogan?
The most known slogan associated with the Black axe confraternity is equality and social justice for all.
What does 0147 mean in NBM?
The often-used code 147 means one for seven.
What is the meaning of LP in NBM?
LP or Elpee is a term for a joyful song. It is used when the NBM members are gyrating together.
What is the 7 hierarchy of NBM?
Axe Head or Temple's head

Chief Priest

Chairman and his COE (Council of Elders)

Chief Butcher and his Butchers or Now rebranded as Marshalls

Chief Ihaza and his Ihazas

Chief Eye and his Eyes

Chief Crier and his Criers
Who betrayed NBM?
Janet was the girlfriend of one of the founders. According to NBM, it was said that she betrayed the movement. It was rumoured that she was beheaded for that reason.
Who is the national head of NBM?
Chief Felix Kupa. Felix Kupa became the new head of NBM, he has striven to show a softer, more beneficent side of the organization.
What is the motto of NBM?
The motto of the NBM is ​equality and social justice for all.
When was black AXE founded?
The NBM was founded on the 7th July 1977, 44 years ago today.
Which is the strongest Confraternity in Nigeria?
The National Associations of Sea Lords (Buccaneers Confraternity).

The Black Axe Confraternity/The Neo-Black Movement of Africa.

Pyrates Confraternity(National Association of Seadogs)

The Supreme Eiye Confraternity
Is Flavor a cultist?
Flavour, a popular Nigerian musician is said to be an alleged cultist, this means as of now they are no proof to support it. Although Flavor has been spotted carrying out several cult-themed traditions. The has been seen among some Aiye frat-mates.
Who founded cultism?
Wole Soyinka was one of the first founders of cultism.
Who first brought cultism to Nigeria?
Wole Soyinka
The origin of cultism in Nigeria has been traced to the Seadog confraternity also known as Pyrates. The seadogs were founded by Wole Soyinka and six others at theUniversity of Ibadan in 1952.
Author Profile
Hi, I'm Abraham, a software engineer and a writer. I have been a software engineer for 3 years and a Writer for 2 years. In the coming years, I hope to expand my knowledge in the IT sector by studying Artificial Intelligence and Robotics and being one of the best writers.

Some other things I love so much are photography and watching movies, and trust me, I have watched many movies.