Addresses and contacts details of all Samsung Offices and repair centres in Lagos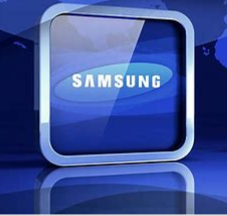 Samsung is one of the biggest and most popular electronics brand in the world. This is because the company has continued to produce some of the best quality electronics available in the market today. These electronics range from household appliances such as TVs, Fridges, Air Conditioners, Sound systems to mobile portable devices such as Mobile phones, tablets, cameras and much more.
The company which started out as a trading firm was established by Lee Byung-Chul in 1938 in South Korea later expanded into other business ventures as retail, textiles, food processing, securities and insurance. After suffering so many financial and management setbacks, Samsung subsequently diverted its focus into electronics by the late 1960s and has remained a household name of consumer electronics ever since.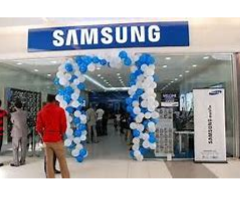 Lagos as the major commercial hub of Nigeria is home to many businesses and companies both local and international. Samsung is not left out of the list of companies that have set up shop in the country's main commercial centre as well as other cities and states across the country. Samsung has a number of representative centers scattered across the city of Lagos, from the mainland to the island. These centers serve as anything from retail outlets/showrooms, customer care/complaints centers and electronic repairs such as tv repairs, fridge repairs, phone repairs etc. Their showrooms are usually well-lit and attractive with a grand display of their sophisticated appliances devices.
The Samsung Head Office in Lagos is located on the second floor of the Amazing Grace Plaza at 2A-4E Ligali Ayorinde Street, Victoria Island.
In this article, we will be detailing addresses and contacts details of all Samsung offices and retail centers in the city of Lagos. This article also includes the addresses of Samsung repair-specific stores all in Lagos.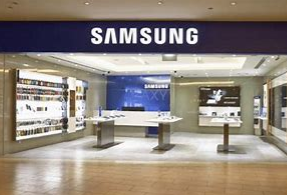 List of All Samsung Main Offices In Lagos (Retail, Showrooms, Customer Care and Complaints)
Ikeja Office – Lagos
Location: Samsung Brand Store (Nigeria)
Address: 79, Allen Avenue, Ikeja
Phone: 08055890003 / 08055890030
Samsung Ikeja Office – Lagos
Location: Samsung Brand Store (Nigeria)
Address: Ikeja City Mall Secretariat, Alausa, Ikeja
Phone: 01-7450713
Apapa Office – Lagos
Location: Samsung Brand Store (Nigeria)
Address: Fisolak Plaza, 7 Warehouse Road, Apapa
Phone: 08033050662
Amuwo Odofin Office – Lagos
Location: Samsung Brand Store (Nigeria)
Address: 3004B Rafiu Babatunde Tinubu Road, Apple Junction, Amuwo Odofin
Phone: 07042688888
Surulere Office – Lagos
Location: Samsung Brand Store (Nigeria)
Address: 73, Adeniran Ogunsanya Street, Surulere
Phone: 07032230237
Okuta Office – Lagos
Location: Samsung Brand Store (Nigeria)
Address: 52 Ago palace way ago Okota, Lagos
Phone: 08023050425
Surulere Office – Lagos
Location: Samsung Brand Store (Nigeria)
Address: 50 Bode Thomas Street, Surulere
Phone: 08055890010 / 08055890014
List of Samsung Repair Centres in Lagos
Below is a list of all major repair centres in Lagos
Ikeja City Mall, Alausa, Ikeja
Adeniran Ogunsanya Shopping Mall, Shop B48
18, GSM arena laza, Obafemi Awolowo Way, Ikeja
Computer Village, Ikeja
E-centre Yab, 1/11, Commercial Avenue, Sabo, Yaba
SIMS – 16, Allen Avenue, Ikeja, Lagos
SIMS Victoria Island – 15, Akin Adesola Street, Victoria Island, Lagos
ICELL – 4, Kodesho Street, Ikeja, Lagos
HIPERDIST-HHP Victoria Is;land – 27, Saka Tinubu Street, Victoria Island, Lagos
TD-PLUS – 5, Redemption Crescent, Gbagada Industrial Estatem Gbagada, Lagos
SOMOTEX – 5 Olorunfunmi Street, Off Oregun Road, Behind Phillips Buildinf,Ojota, Lagos
ENSURE – Afprint Industrial Estate, 122-132, Oshodi-Apapa Expressway, Lagos
Road 2, Shop 95/96, Lekki-Ajah Expressway, Ikota
CSL – Computer Village, 4, Kodesho Street, Ikeja, Lagos
RAYA – 77, Ojuelegba, Lagos