Best 9 NGOs wholely owned by Nigerians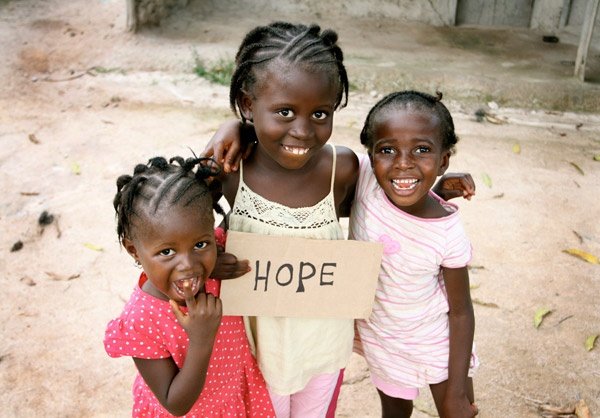 What are NGOs and what is the purpose of NGOs?
NGO is an acronym for Non-Governmental Organization. Most people have heard about NGOs but don't know how they operate. NGOs are organizations that work to bring positive development to society. In many countries of the world, NGOs help to fight poverty, provide health care to the less privileged, and perform many other humanitarian functions.
In Nigeria, many NGOs are working in the various IDP camps across the country to complement the efforts of the government. NGOs are also championing health care causes in the oil-rich Niger Delta region which have been polluted and neglected for years.
How do NGOs operate?
NGOs operate as Not-for-profit organizations and are legally registered in their countries of operation. In Nigeria, all companies including NGOs are required by law to register with the Corporate Affairs Commission. NGOs like other organizations have rules and regulations guiding their operation.
The Executive Director heads the administrative organ of the organization. In these organizations, donors have the final say in most cases when it comes to decision-making.
Where do NGOs get funding?
Funding is one of the biggest hurdles an NGO will face. There are several mediums through which they get funding. Although grant funding agencies have unique requirements when it comes to funding projects. You must verify if the funding agencies' requirement tallies with your funding proposal when submitting applications.
NGOs can get funding from the government, individuals, and corporate bodies, depending on the cause it is championing.
Top 9 NGOs in Nigeria
NGOs exist to serve the needs of the underprivileged in society. There are several NGOs in Nigeria that exist to solve specific issues. If you have been looking for the best 9 NGOs in Nigeria or want to know (Also see the Top 7 HEALTH NGOs in Nigeria you do not know about) some NGOs doing great things for society, check out this list!
1. Tony Elumelu Foundation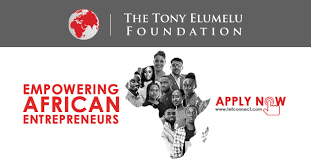 This is the best and most popular NGO in Nigeria. The Tony Elumelu Foundation was established in 2010 by the Charismatic Chairman of the United Bank of Africa, as well as the founder of Heirs Holdings, which owns the popular Transcorp Hilton Hotel.
Since its inception, the foundation has empowered thousands of African youths and women in business. Testament of this foundation, many successful startups have emerged in Africa.
Contact: [email protected]
Address: Victoria Island, Lagos, Nigeria
2. Jim Ovia Foundation

The Jim Ovia Foundation is an NGO founded by the Co-founder of Zenith bank and popular philanthropist Jim Ovia. The foundation is known for its annual scholarship programs for undergraduates and its essay competitions. Since its inception, the Jim Ovia Foundation has offered scholarships to more than 2 million students across Nigeria.
Address: Civic Towers, Ozzumba Mbadiwe, Victoria Island, Lagos.
Contact: [email protected]
3. TY Danjuma Foundation
The TY Danjuma Foundation is a Non-Governmental organization established by former military General and Oil Magnate Theophilus Yakubu Danjuma. The organization is focused on providing health care and education to all Nigerians and is registered as a Not for profit organization in Nigeria.
It was established in 2009, and since then it has been making grants and touching the lives of ordinary Nigerians.
Office address: 35, Fandriana Close, Off Oda Crescent, off Dar Es Salaam Street, Off Aminu Kanu Crescent, Wuse II, Abuja.
Email address: [email protected]
Contact: +234 906 5447 852
4. Breast Cancer Association of Nigeria (BRECAN)
Breast cancer has been identified as one of the epidemics facing women today. Most people are not aware of this deadly virus called Cancer. The breast Cancer Association of Nigeria was created to create awareness about Breast Cancer in Nigeria. They do so through Radio programs and media interviews.
Office Address: 222, Obafemi Awolowo Way, Oke-Ado, Ibadan, Oyo State
Phone Number: +234 2 2316800
Email address: [email protected] Website: www.brecan.org
5. Mentally Aware Nigeria Initiative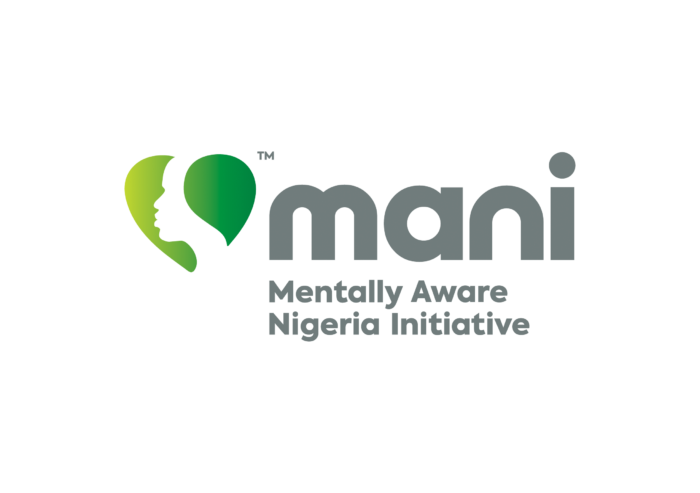 Mental health is very important. However, this aspect of human health has received little attention due to the age-long stigma that is attached to it.
The Mental Aware Nigeria Initiative creates awareness about mental health and how we can safeguard ourselves from mental-related illnesses.
Office address: No. 30 Olonode Street, Yaba Lagos
Email address: [email protected]
Phone number: +234 8051493163
6. United Nations of Youth Network Nigeria
This is an international body of Youths that seeks to unite Youths in pursuing common ambitions in Politics, Economy, and Education. Africa and Nigeria have seen little or no inclusion of youths in governance. The United Nations of Youth Network aims to unite the Youths regardless of political, ethnic, or religious differences.
Contact address: No. 17 Kingsway Road Ikoyi, Lagos
Email address: [email protected]
7. Access to Education for Children Foundation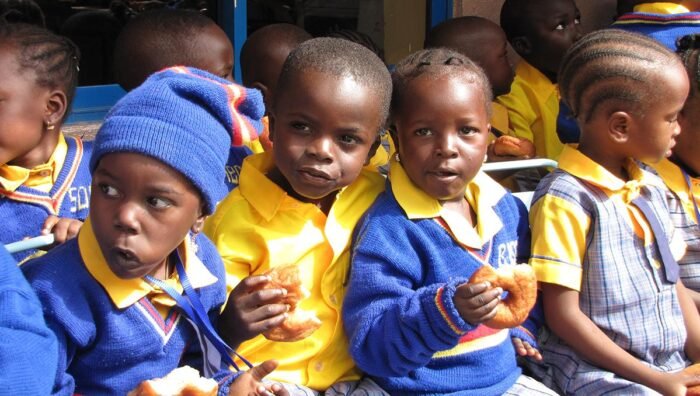 This NGO promotes education for all children especially the poor and less privileged.
Office Address: Victoria Garden City. Lekki, Lagos.
Phone number: +234 1 4617859
8. Skills Development Foundation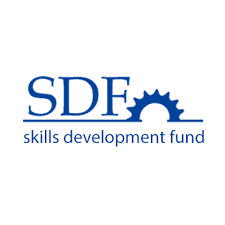 This Foundation was established with the mandate of providing free skills acquisition training to the unemployed.
Office Address: Allen Avenue, Ikeja, Lagos.
Phone Number: +234 1 8198108
Email address: [email protected]
9. Cleen Foundation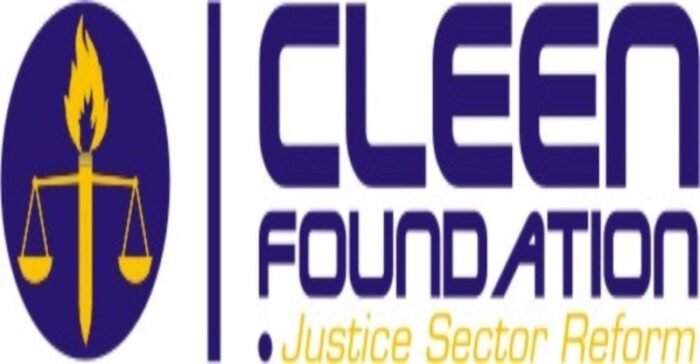 This foundation was established to promote access to justice for those who cannot afford paid legal support through legal advocacy and the promotion of human rights.
Head Office: Akinsanya Street, Ikeja, Lagos, Nigeria
Phone Number: +234-8133051024
Website: https://cleen.org/
How many NGOs are in Nigeria?
There are about 100 NGOs in Nigeria that are making positive changes in society.
What are the Biggest NGOs in Nigeria
The biggest NGOs in Nigeria include:
Tony Elumelu Foundation
TY Danjuma Foundation
Jim Ovia Foundation
Cleen Foundation
Mercy Foundations
Rehoboth Foundations
Which is the biggest NGO in the world?
The Gates Foundation was founded by Bill Gates. With its network of alumni in almost all countries of the world and a very large donor base, Gates Foundation is the biggest foundation in the world.
How do NGO workers get paid?
Working in NGOs Is often a volunteer job, however, many incentives come with working for an NGO. Working in NGO may open international opportunities for you in the future.
What qualifications do I need to work for an NGO?
Most NGO jobs require little or no Education, except for health related jobs. However, to work for an NGO, you need passion for humanitarian causes.
Do NGO volunteers get paid?
NGO volunteers do not get paid, however, they receive allowances as well get rewards and recognition for completion of tasks assigned to them.
How can I make my own NGO?
To create your own NGO, you need to identify an issue of concern in the society and attract funding for such course.
How to join an NGO as a Nigerian
To join an NGO, you can check the contact address of the NGO to know to ask if there is a vacancy. You can also check online recruitment sites where NGO jobs are shared.
Author Profile
Fishon Amos writes on Education, Rankings, Wealth, Technology, Politics and others with Explain.com.ng. He has published several articles online and hopes to keep educating people through his writings. When he is not writing, he plays chess and listen to crime Podcasts on Spotify.