Achievers University [fees, courses, hostel, dress-code, etc]
Achievers university is a private university established in 2007. It is accredited by the National Universities Commission (NUC), the governing body that regularizes the standards of tertiary universities in Nigeria.
The university sprang from the achievers group of education and training organisation, located in Ibadan, Oyo state. The training organisation was owned and managed by Mr Bode Ayorinde and some other educationist. The drive to expand the learning horizon of the training institute led to the creation of the University. The academic activities of the university commenced during the 2007/2008 academic session.
The vision of developing a school attracted a couple of important personal personalities that came together to form the foundation shareholders. Achievers university has about 90 shareholders in total. However, all board activities are led by the founder, Dr Bode Ayorinde.
Achievers university contact
Address: KM 1, Idaseh/Uteh road, Owo
Contact number: 0703 847 7064
Email: [email protected]
Achievers university school fees
All fees as regards achievers University are paid into Ecobank. The purpose of payment is specified on the teller. For school fees
Regular Tuition/Clinical fee – 5282011354
JUPEB – 5282011354
Postgraduate – 5282011354
AU-FAP Tuition – 5282039880
College of Social And Management Sciences
Course
100 level
200 level
300 and 400 level
ACCOUNTING, BUSINESS ADMINISTRATION,

ECONOMICS, INTERNATIONAL RELATIONS, POLITICAL SCIENCES, MASS COMMUNICATION, GEOGRAPHY AND PLANNING SCIENCE, PUBLIC ADMINISTRATION, SOCIOLOGY, CRIMINOLOGY AND SECURITY STUDIES.

₦400,000
₦420,000
₦500,000
BANKING AND FINANCE
₦400,000
₦400,000
₦400,000
College of Natural and Applied Sciences
| | | | | | |
| --- | --- | --- | --- | --- | --- |
| Courses | 100 level | 200 level | 300 level | 400 level | 500 level |
| NURSING | ₦800,000 | ₦800,000 | ₦600,00 | ₦600,00 | ₦600,00 |
| MED. LAB | ₦700,000 | ₦700,000 | ₦600,000 | ₦600,000 | ₦600,000 |
| COMPUTER | ₦400,000 | ₦420,000 | ₦500,000 | ₦500,000 | |
| IND CHEM | ₦400,000 | ₦400,000 | ₦400,00 | ₦400,000 | |
| GEOLOGY | ₦400,000 | ₦400,000 | ₦400,000 | ₦400,000 | |
| MCB | ₦500,000 | ₦500,000 | ₦450,000 | ₦450,000 | |
College of Engineering and Technology
| | |
| --- | --- |
| Courses | 100 level to 500 level |
| COMPUTER ENGINEERING | ₦600,000 |
| MECHATRONICS ENGINEERING | ₦600,000 |
| BIOMEDICAL ENGINEERING | ₦600,000 |
College of law
| | |
| --- | --- |
| Course | 100 level to 400 Level |
| LL.B. LAW | ₦800,000 |
Achievers university Portal
To obtain more information about achievers University, log on to the portal and navigate to any link of your choice
Homepage: https://www.achievers.edu.ng/
Achievers University hostels
Achievers University provides accommodation on campus for all students. The policy is in line with the University's vision of producing a total man, morally sound and properly educated individual. This is to be achieved if students live in an environment conducive for intellectual pursuit and propagation of healthy relationships.
Furnished halls of residence dedicated to male and female students are available at the permanent site of the University to accommodate all the students. As a policy, the University supplies beds and mattresses while students are required to provide their own beddings and toiletries
All students of achievers University are mandated to stay in the school provided hostel accommodation. They are required to pay at the beginning of the session.
Accommodation fee at the permanent site
(i) 6 bed space (New Hostel – N100,000
(ii) 6 bed space (Old Hostel) – N80,000
Accommodation at the temporary site:
(i) 4 bed space – N60,000.
Accommodation is secured on first come, first served basis, and allotted to only fully registered students.
The fees are paid into the school accommodation account
Account name: achiever university Accommodation
Account number: 5282039907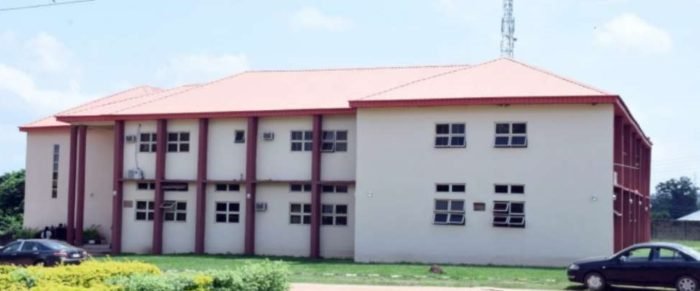 Achievers university rules and regulations and dress code
All students are obligated to pay an Acceptance Fee of N25,000. (Fresh Student only)
In any case of late registration, students are required to pay a Late Registration Fee Per Semester N25,000
Full payment of all fees for one year during registration period attracts a discount of 5% on tuition fee only.
Two Instalment Payment Option – 50% in the 1st Semester and 50% in the 2nd Semester. Each payment must be made within registration period.
Failure to register: Any student who fails to register at the end of registration period shall lose his/her studentship for the semester. Such student is automatically classified by the computer as being on suspension of studies. Such student is expected to apply for continuation of his/her study/programme not later than 12 months thereafter, after which, if he/she fails, would be classified as having voluntarily withdrawn
Al students of achievers university, owo are expected to dress corporate at all times. In essence, all the boys should be on shirts and trousers that are fully tucked in, and the girls on skirt and shirts. The dress code is to help students inculcate a corporate outlook habit.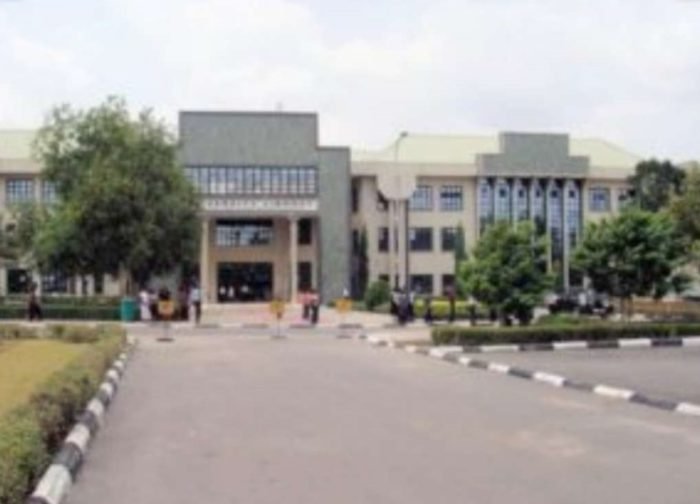 Achievers university cut off mark for admission
To be considered for admission at the Achievers University, you are required to score a minimum of 180 in the year's UTME. A day for screening is scheduled for all prospective students of the school. The cut off mark for each department is carefully selected by the school management.
Check out the fee structure of Adeleke University here.
Author Profile
John Aina Ajibola has a Masters degree as an engineer and has over 3 years of teaching and research experience. He is happiest when on a bike and is also interested in electric energy and computer Science.