Top 7 Lucrative Daily Income Businesses in Abuja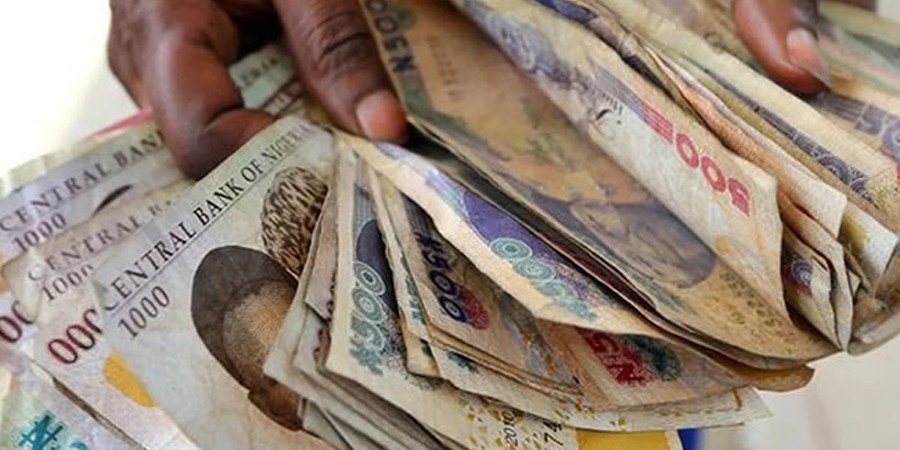 Human needs and wants are insatiable. However, some basic needs are necessary for man's survival. Shelter, food, water, heat, and light have been identified as the 5 basic needs of man.
Many people in the city rely on small businesses that will bring income for them at the end of the day. Not everyone is gainfully employed, even those employed will find side business as an extra source of cash, therefore the importance of daily income business cannot be overemphasized.
There are several daily income businesses that we can take advantage of. From the simplest to the difficult ones, several opportunities exist for residents of Abuja who wants to startup daily income business.
Starting a daily income business does not require large capital. You can begin a daily income business with as little as N20k. However, you must be disciplined and resilient because you will face many challenges on the way.
If you're thinking of starting a business that will bring you daily income, then this post is for you. We will analyze the top 7 daily income businesses that you can start-up in Abuja.
1. POS Business
This is one of the booming businesses in most neighborhoods. Though this business is getting saturated day by day, the returns on investment (ROI) are good.
Another good thing about this business is that it requires less capital to startup and the process of establishment is straightforward.
To start up a POS business in Abuja you need to first apply for a POS machine.
Most of the POS are controlled by banks and FinTechs, popular players in the POS market include; FirstMonie, GTPay, Fidelity, Access Close, Quickteller, MoniePoint, and many other brands.
You can apply for a POS machine by visiting the branches of the POS company or by making use of the application portal online.
After your POS is approved, the next step is registration with the relevant regulatory authorities; this is done to avoid embarrassment and harassment later.
Now that you have your POS machine and your regulatory documents ready, the next step is to choose a suitable location for your business.
Location is the most important factor that will determine the profitability of your POS business. Make sure your POS is located near centers of Business for example in Abuja locating your POS in a place like Bannex Plaza in Wuse will attract more transactions for you because of the business activities that are carried out in the Plaza.
For those who live in large estates around Gwarimpa, locating your POS near the Business districts, entrance, and exits will attract high transactions for you.
However, all is not rosy in this business, we have heard several reports where POS owners were scammed. Therefore, in this business, you have to shine your eyes!
Popular challenges you may encounter in this business include; network issues, fake alerts both debit and credit, fake naira notes, theft and burglary, and even kidnapping.
2. Uber
Transportation is one of the essential things on earth. Humans must move from one place to another. People need to go to their place of work, schools, and companies. However, not everyone can afford private transportation.
In a city like Abuja where the public transportation system is not optimal many people rely on private transportation.
Uber is a ridesharing company that is changing the narratives of transportation around the globe. Starting an Uber business is pretty straightforward although you must satisfy some basic requirements.
To start a Uber Business you need to first purchase a suitable car that is acceptable for the business. This car must be legally purchased and must be in a full state of health.
The next step is to sign up as a driver on the Uber app. Some documents like the National Identity card and diver's license will be required in this stage.
You can make as much as N100K per week in this business. Uber is lucrative as a full-time business or as a side hustle.
3. Dropshipping
Dropshipping is a lucrative business you can start anywhere. Dropshipping is one of the easiest businesses to start up. In this business, you don't need to own a physical store. All you need is an internet-enabled device and a little capital.
You can start a dropshipping business with as little as N20k.
Popular platforms where you can dropship are; Amazon, eBay, and Shopify. Although owning a physical store is not necessary, it is a plus for you.
4. Delivery Business
Another trending business these days in major cities in the delivery business. Most people are busy and preoccupied with life's hurdles that they hardly find time to travel to buy food and other necessities. The delivery business is lucrative in Abuja if only you can make the sacrifice. The good thing about this business is that you only need a bike to start.
Once you have a bike with all your papers complete then you are good to go. Most delivery people liaise with Logistics companies and serve as agents. You can work for Jumia, Amazon, eBay, and other big names in the delivery business.
5. Mobile Restaurant
The 21 st century brought technological advancements that we cannot reject. The Internet has made everything easier.
Most people have great culinary skills but do not have the necessary capital to start up a conventional restaurant.
A mobile restaurant operates both offline and online. You can sell your cooking services to your clients. Operators of these restaurants sometimes travel down to cook for their clients for occasions like weddings or birthdays.
This business is lucrative especially if you know how to cook very well. If a customer is satisfied he will refer other people to you. As this business grows, you can scale it up by opening a physical restaurant.
6. Plumbing
This is one of the businesses that can earn a considerable amount of money if you are hardworking and know your onus. In most estates in Abuja, it is very difficult to find a plumber. The available ones are mostly not serious or preoccupied.
If you are good at this work, it can be a good side hustle aside your main job. Imagine after coming back from work, someone calls you to fix his Kitchen sink and he pays you N3k. This is a job that can be done in less than 30 mins.
To start a Plumbing business, you need to learn from experts for at least 3 months- if you are a fast learner. For a slow learner, it can take up to six months. Most of the other things you will learn on the job.
The main hurdle about this business is the apprentice stage. Once you have the requisite expertise, you are good to go.
7. Provision Store
If you live in a remote estate where locating shops is hard. In some estates in Kubwa, Kuzape, and Gwarinpa you have to drive 2km to buy bread. If you are living in this kind of area, it is a good idea to set up a provision store in your house – depending on the rules of your estate.
For this business, you also need someone reliable and trustworthy to manage this business for you. If your shop is located in a good area you can make more N50k total sales per day.
Extra sources of income are necessary. If you live in Abuja, the 7 top businesses analyzed above will help you decide about your extra sources of income. Although some are risky, while some require more capital, the experience is worth it. Please make thorough research before investing in any of the business opportunities above.
Author Profile
Fishon Amos writes on Education, Rankings, Wealth, Technology, Politics and others with Explain.com.ng. He has published several articles online and hopes to keep educating people through his writings. When he is not writing, he plays chess and listen to crime Podcasts on Spotify.