Prepaid Meter Reset Code Nigeria (11 Important Questions)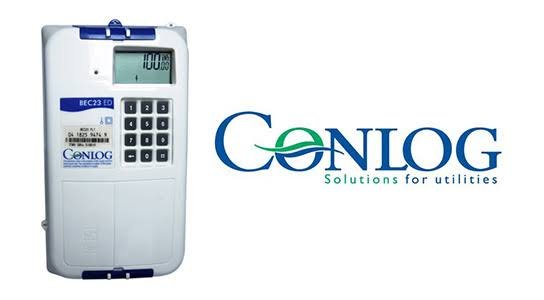 1. What is the prepaid meter?
A prepaid meter is an electricity meter provided by the Electricity distribution companies to customers.
A prepaid meter (See how to recharge a prepaid meter) works just like a Phone's sim card. It is an arrangement where consumers pay bills before they are given access to the service.
Originally, what was operated is the post-paid method where bills are paid after the consumption cycle has elapsed. The Nigerian government has encouraged distributing companies to make prepaid meters to all consumers of electricity in Nigeria.
Most people have described the Estimated billing used by distribution companies as fraudulent. Therefore, prepaid meters for electricity distribution is the solution we all await.
2. Should you upgrade to a prepaid meter?
If you are not tired of seeing a 50k estimated bill per month, then maybe you can keep using the estimated billing method.
Prepaid meter is what everyone is craving. Prepaid meters will end the regime of outrageous estimated billing and bring back sanity to Nigeria's electricity sector. So yes! You should upgrade.
3. How do I reset my prepaid electricity meter?
To reset your prepaid meter, make sure all your appliances are switched off, this is very important. Then Press the 'I' key then 008 on the device, a screen will appear showing your consumption days and other information, press the 'I' key again twice to reset your prepaid meter.
4. Why is my meter rejecting my token?
Rejection of your tokens by the meters may be due to the following reasons;
Insertion of wrong meter number when vending
Change in electricity tariff index
Faulty meter
Please make sure you refer to the services of professionals to solve this problem.
5. How do I activate my prepaid meter?
If you just purchased a prepaid meter, and it is registered and approved, you will get an activation code to your registered phone number 24hrs after registration.
If for some reason, however, you did not receive your activation code after 2 or 3 days, then it is advisable to go back and reactivate.
If you have received your activation code and all the necessary software are installed, the next step is to carry out this operation on the User Interface Unit of the meter
If your meter number begins 45 or 46, input your meter number and press enter. If your meter number begins with 04 type #046# and the meter number, then press the enter key.
Input the 1st 20 digits of the prepaid meter activation token sent to you via SMS, then enter
Input the 2nd digit of your prepaid meter activation token, then press the enter key.
To know if your prepaid meter is activated input #030#. If it displays 600492, then congratulations! Your prepaid meter is activated. Otherwise, you need to repeat the process above.
To display your energy balance at any time, input 009 and press enter.
6. What is the code to check prepaid meters?
To check the available balance in your prepaid meter or know the total credits you have used. Input number 07 on the key keypad and press the Blue button. Your total balance will be displayed as (2000.02)
7. Why is my prepaid meter showing red light?
When your prepaid meter shows red light, it is a sign that your credit is about to finish or there is a technical issue. Make sure you recharge your prepaid meter before it is exhausted.
8. How do I check my prepaid balance?
To check the available balance in your prepaid meter or know the total credits you have used. Input number 07 on the key keypad and press the Blue button. Your total balance will be displayed as (2000.02)
9. How can I load my prepaid meter Online?
To load your prepaid meter online visit the official website of the PHCN by clicking here. You can also buy directly from the website of the distribution company(Learn more about all electricity distribution companies in Nigeria) in your region
10. How do you load prepaid electricity?
Visit this website quickteller.com and select your distribution company
Enter your personal and meter details
Enter your payment details i.e Bank Card
Wait for a successful completion popup
11. How many digits is a prepaid meter token?
The prepaid meter token has 20 digits. Make sure you enter all the numbers correctly to avoid transaction errors.
Author Profile
Fishon Amos writes on Education, Rankings, Wealth, Technology, Politics and others with Explain.com.ng. He has published several articles online and hopes to keep educating people through his writings. When he is not writing, he plays chess and listen to crime Podcasts on Spotify.