How to check and print Zenith Bank Account Statment (with pictures)
Zenith Bank of Nigeria is perhaps, the best Bank in Nigeria. I use the same Bank and I needed my account statement. Since I was not able to go to a physical branch due to Corona, I began digging into my internet bank account to see if I can print my old account statment between 2013 and 2014.
The process for doing it is pretty straightforward, but you would need to have previously activated internet banking on your account.
Step1: Visit the internet banking login page here and choose any appropriate login method you like.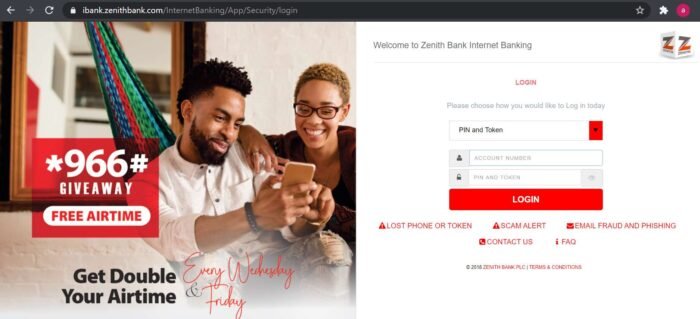 Step 2: Select the account you want to check the bank statement for. If you have just one type of account like me, no need for this.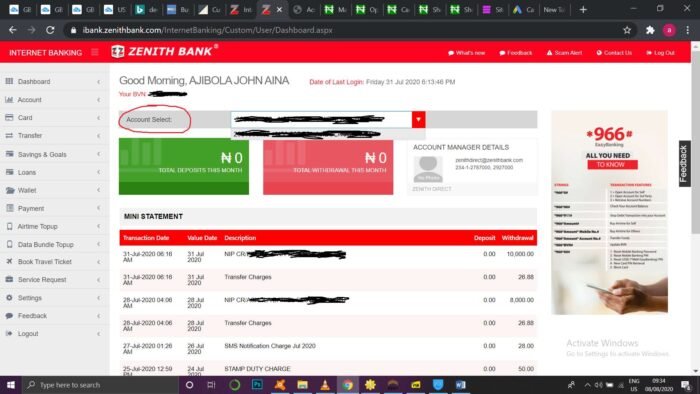 Step 3: On the left side of your screen. Hover your mouse on "Account", then click on "account summary." This process is same whether for mobile or desktop.
Step 4: Select the date you are interested in. Hint, to enter the date, type the date in this format: 3/3/2013, do not try to choose the date on the provided calendar, there is a bug in the website that won't allow you to choose a date. So, type the date you want in the format I suggested.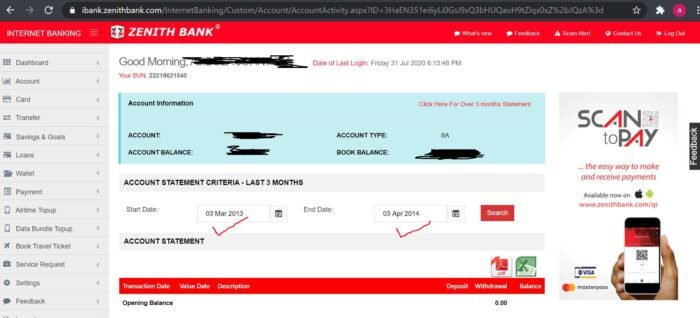 Step 5: From here, click "search" and wait for the website to generate your account statement, from here you can choose to save the file as pdf or excel. From here you can print the statement. That's all.
Author Profile
John Aina Ajibola has a Masters degree as an engineer and has over 3 years of teaching and research experience. He is happiest when on a bike and is also interested in electric energy and computer Science.