All about Plantashun Boiz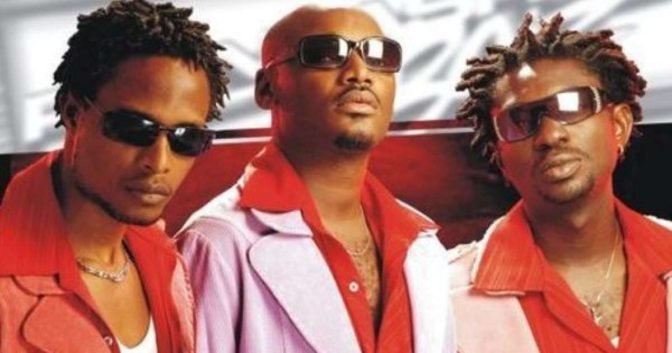 Plantashun Boiz (Which Artists were there?)
Plantashun Boiz were a popular hip hop and R & B music group well known for producing hit tracks that rocked the airwaves.
The artists in the music group consisted of Blackface, 2face Idibia, and Faze.
2face Idibia and Blackface formed Plantashun Boiz at the Institute of Management and Technology, Enugu, where had met. They, however, relocated to Lagos to promote their music. There, they gained popularity and included another artist in their group, Faze.
The group gained popularity after the artists met with Tony Tetuila, a former member of 'The Remedies' music group. In 2000, Plantashun Boiz released their first album titled 'Plantashun Boiz.'
Plantashun Boiz split up after 2face made his exit. The legendary artist left for Kennis Music to promote his musical career. His exit wasn't well received by other members of the group. However, they all moved on and released their individual albums.
Their albums were well received by music lovers and gained popularity in the music industry. Several Nigerians hoped that they reunite and release albums as a group.
Plantashun Boiz was managed by Ifeanyi Oji (Odogwu), Owoyemi Akinwale Nathaniel (Natz), and Obasi Leonard (Baba Leo).
In 2007, Plantashun Entertainment Ltd. Management was created as a result of the 'Plan B' reunion album.
Plantashun Boiz Top 3 Songs
Plantashun Boiz is undoubtedly one of the most remarkable groups to be formed in the Nigerian music industry.
During the period the artists spent together, they released several great hits that rocked the airwaves in the 90s and early 2000s. These songs are still notable to date.  What do you expect from the combination of three talented artists?
Here are the top 3 songs released by Plantashun Boiz.
Like Her Better
Rather Be
Say You Believe Me
Some other popular hits released by the musical group include-
You and I
Anthem Ft. Kelly Handsome
Plantashun Boiz
Knock Me Off
Only You
Sokoto
Something About You
If You Want It Ft Sound Sultan & Hangman
If Life
Cousin's Cousin
Don't You Know
Situation