Federal Inland Revenue Service (FIRS). A guide.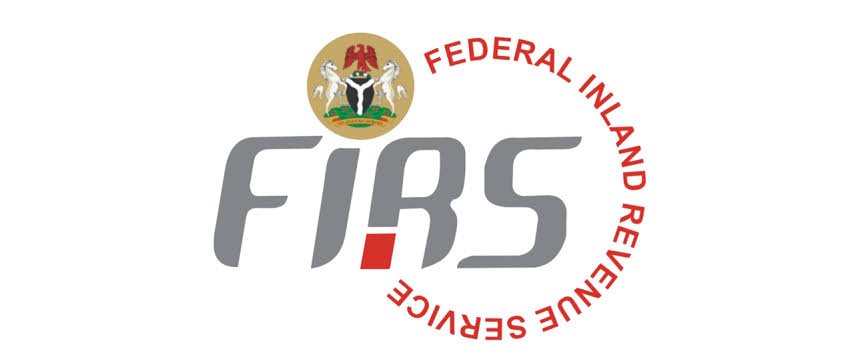 FIRS. Background information on the Federal inland revenue service
Taxes are important to the development of any nation. In all countries, tax evasion is a crime punishable by tax laws. Hence, it is important to have a regulatory body that keeps the taxation in check and set up taxing policies.
In Nigeria, the Federal Inland Revenue Service (FIRS) is the agency responsible for assessing, collecting and accounting for tax and other revenues. Federal Inland Revenue Service (FIRS) was created in 1943. Prior to that time, its functions had been performed by the Inland Revenue Department of British West Africa. The Board of Inland Revenue was created in 1958 In 2002, Professor Dotun Phillip led a team of eminent Nigerians to diagnose the Nigerian Tax system. This diagnosis helped shaped the body's operations. In 2007, FIRS got financial and administrative autonomy through the effect of the Federal Inland Revenue Service act 2007. Since its autonomy, FIRS has developed several tax policies and created channels to identify eligible tax payers.
By 2016 and in collaboration with other agencies like CAC, CBN, OAGF and JTB, the Federal Inland Revenue service had registered 814,000 new corporate taxpayers. By mid-2018, it had, working in conjunction with State Internal Revenue Service, (SIRSs) pushed the National Tax Roll, to about 19 million.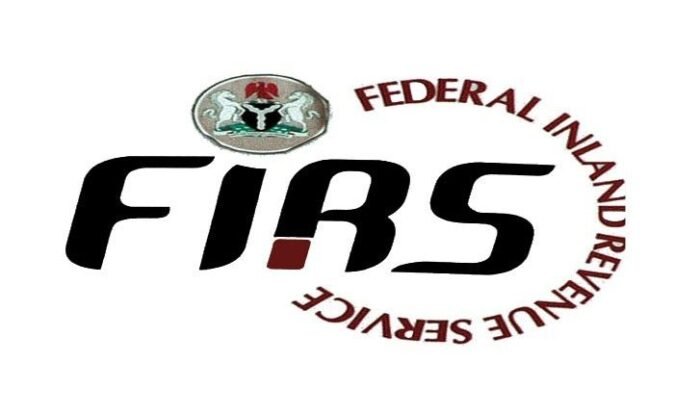 Scope of activities of FIRS
Statutorily, the FIRS has the responsibility for the assessment, collection, and accounting of taxes to the Government
The timely provision and publication of accurate data and annual reports to the Federal Government of Nigeria and other stakeholders to inform national economic planning, academic research, tax policy, and development legislation
The timely provision of tax advisory services, rulings, guidance notes, and clarifications on request and to the public in general
The regular investigation, enforcement, and prosecution of tax defaulters as provided by the law
The issuance of "Taxpayer Identification Number" (TIN) at no cost to the taxpayer
The prompt processing of payment claims and tax refund requests received, within stated timeframes
Undertake appropriate actions to reduce the arrears position of the service and minimize debt profile
The regular and accurate reconciliation of taxes received into Federation, Consolidated and VAT the case may be
Provision of tax education & information to taxpayers through diverse channels and languages
FIRS contact
FIRS portal
The FIRS Portal is the official homepage of the tax body. The website have several portals that allows one to learn about the Nigerian taxation polices and the management of the tax body.
FIRS recruitment
The Firs recruitment process is an occasional process. The regulatory body is result-driven; hence, its recruitment process is strictly merit-based. The vacancy opening is communicated via the organization career portal, through the daily newspaper and via their social media handle.
General requirements of the FIRS recruitment
A Bachelor or Master's Degree at any recognized university in relevant disciplines in the quantitative field.
Computer literacy and conversant with Microsoft office, Web Applications and the use of relevant applications for efficient delivery of service
FIRS Nigeria headquarters address, Abuja
Revenue House,
20 Sokode Crescent,
Wuse Zone 5, Abuja
Nigeria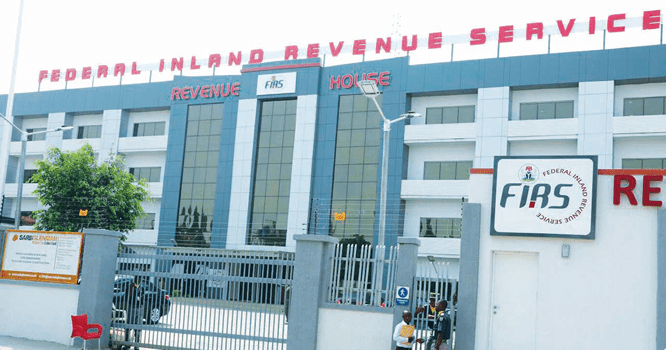 FIRS website
To access the official website of the Federal Inland Revenue service, simply log on to www.FIRS.gov.ng
FIRS offices in Lagos
LAGOS ISLAND Offices
Field Office
Address
Email
Phone
State Coordination Office
6th Floor, 17b Awolowo Road Ikoyi Lagos

[email protected]

09070319464
LTO (Oil & Gas) Upstream
10th Floor, 17b Awolowo Road Ikoyi Lagos

[email protected]

09070327658
LTO (Oil & Gas) Downstream
9th Floor, 17b Awolowo Road Ikoyi Lagos

[email protected]

09070327656
LTO (Oil & Gas) Servicing
9th Floor, 17b Awolowo Road Ikoyi Lagos
LTOOIL&

[email protected]

09070327657
LTO (Non-Oil) Financial
4th Floor, 17b Awolowo Road Ikoyi Lagos

[email protected]

09070327654
Lagos Island Medium Tax
23/25 Catholic Mission Street, Ground Floor, City Hall, Onikan, Lagos

[email protected]

09070327655
Ikoyi MSTO
5th Floor, 17b Awolowo Road Ikoyi Lagos

[email protected]

09070327653
Onikan MSTO
23/25 Catholic Mission Street, 4th Floor, City Hall, Onikan, Lagos

[email protected]

09070327660
New Broad Street MSTO
Sterling Towers, 3 Rd Floor, 20 Marina, Lagos Island, Lagos

[email protected]

09070327652
Victoria Island MSTO
Plot 1716, Chartered Bank Close, Off Idejo Street, Victoria Island, Lagos

[email protected]

09070327661
Bar Beach MSTO
18, Olabode George Street, Off Ajose Adeogun Street, Victoria Island, Lagos

[email protected]

09070327651
Ajah MSTO
Avm Building, Km 14 Lekki- Epe Expressway Beside Attwool School, Agungi Bus Stop, Lekki, Lagos

[email protected]

09070327649
Stamp Duties Office
Sterling Towers, 3 Rd Floor, 20 Marina, Lagos Island, Lagos

[email protected]

09070322399
Special Tax Office
4th Floor, 17b Awolowo Road Ikoyi Lagos

[email protected]

09070327796
Tax Investigation Department
7th Floor, 17b Awolowo Road Ikoyi Lagos

[email protected]

09070327889
Enforcement Unit
8th Floor, 17b Awolowo Road Ikoyi Lagos

[email protected]

09070322087
Transfer Pricing & International Tax Unit
3rd Floor, 17b Awolowo Road Ikoyi Lagos

[email protected]

09070328155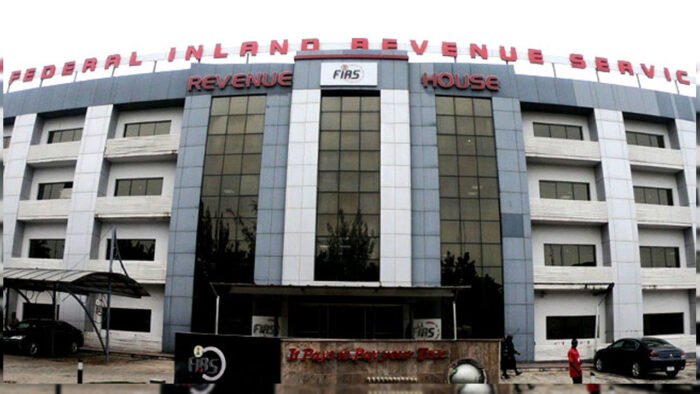 LAGOS MAINLAND EAST Offices
| | | | | |
| --- | --- | --- | --- | --- |
| S/N | Field Office | Address | Email | Phone |
| 1 | Lagos Mainland East, Stamp Duties & Cgt | 1st Floor, 2b Lateef Jakande Road, Beside Ltv Channel 8, Agidingbi, Lagos. | [email protected] | 09070319382 |
| 2 | Large Tax Office (Non-Oil) Manu/Others | 1st Floor, 2b Lateef Jakande Road, Beside Ltv Channel 8, Agidingbi, Lagos. | [email protected] | 09070327670 |
| 3 | Medium Tax Office | Ground Floor, 2b Lateef Jakande Road, Beside Ltv Channel 8, Agidingbi, Lagos. | [email protected] | 09070327671 |
| 4 | Lagos GBTO | 2nd Floor, 2b Lateef Jakande Road, Beside Ltv Channel 8, Agidingbi, Lagos. | [email protected] | 09070327664 |
| 5 | Onigbongbo MSTO | 4b, Mobolaji Bank Anthony Way Ikeja, Lagos. | [email protected] | 09070327672 |
| 6 | Ilupeju 1 MSTO | 6, Ilupeju By-Pass, Ilupeju, Lagos. | [email protected] | 09070327668 |
| 7 | Ilupeju 2 MSTO | 6, Ilupeju By-Pass, Ilupeju, Lagos. | [email protected] | 09070327669 |
| 8 | Yaba MSTO | 356, Muritala Mohammed Way, Yaba, Lagos. | [email protected] | 09070327673 |
| 9 | Ikorodu MSTO | 110, Lagos Road Beside Stanbic Ibtc, Haruna Bus stop, Ikorodu, Lagos. | [email protected] | 09070327666 |
| 10 | Ikeja MSTO | 106, Adenyi Jones Street Ikeja, Lagos. | [email protected] | 09070322466 |
| 11 | Alimosho MSTO | 19, Idimu-Egbeda Road, Alimosho, Lagos. | [email protected] | 09070327663 |
| 12 | Agege MSTO | 79b, Iju Road, Agege, Lagos. | [email protected] | 09070327662 |
LAGOS MAINLAND WEST Offices
| | | | | |
| --- | --- | --- | --- | --- |
| S/N | Field Office | Address | Email | Phone |
| 1 | State Coordination Office | 33, Imam Dauda Street, Off Eric Moore Road, Surulere – Lagos. | [email protected] | 09070319491 |
| 2 | Aguda MSTO | 33, Imam Dauda Street, Off Eric Moore Road, Surulere – Lagos. | [email protected] | 09070327674 |
| 3 | Alaba MSTO | 148, Olojo Drive, High Taste Bus Stop, Marble Building, Ojo, Lagos. | [email protected] | 09070327675 |
| 4 | Apapa MSTO | 22, Warehouse Road, Apapa, Lagos. | [email protected] | 09070327676 |
| 5 | Festac MSTO | 1st Avenue, Ice Plaza Building, Near Big Treat, Festac Town, Lagos. | [email protected] | 09070327677 |
| 6 | Isolo MSTO | 22, Osolo Way, Isolo, Lagos. | [email protected] | 09070327678 |
| 7 | Orile MSTO | Sunny Asemota House, Plot 5a, Amuwo – Odofin Industrial Estate Scheme, Lagos Badagry Experess Waysuru – Alaba, Lagos. | [email protected] | 09070327680 |
| 8 | MTO West | 33, Imam Dauda Street, Off Eric Moore Road, Surulere – Lagos. | [email protected] | 09070327679 |
| 9 | Surulere MSTO | 7, Afric Place Road, Off Funsho Williams Avenue, Iponri, Surulere, Lagos. | [email protected] | |
Tax Acronyms
MSTO – Micro and Small Taxpayer Office
LTO – Large Taxpayer Office
GBTO – Government Business Taxpayer Office
MTO –  Medium Taxpayer Office