Command secondary school [Fees, Uniform and addresses]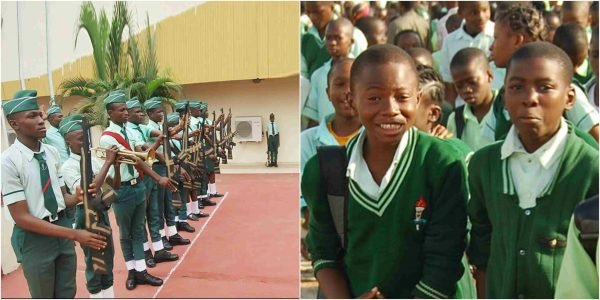 The Command secondary school was established on the 29th of September 1977 by the Nigeria Army to provide affordable and quality education to the children of their officers that reside in the barracks even during their posting. The school, a co-educational military school, was made open for all citizens of Nigeria some years later.
The school was established as a private military school that would involve specialized military training. Currently, there are over 25 command secondary schools in the country. The command secondary school is managed by the Directorate of Command Schools Service, an arm of the Nigeria Army.
Each command secondary school is controlled by an Area Officer (Commandants), who doubles as the principal of the school.
Command secondary school fees
The Command secondary school doesn't publish their school fees schedule online, although they can be made available upon request to the Directorate of Command Schools Service. You can request for the schedule of the fees by sending an email to [email protected]
However, we were able to gather some information about the command secondary school fees. It's reported that the fees vary depending on the occupation of the parent/guardian of the student. School fees payment is in three different categories: Low-rank officers' pay the least amount, high-rank officers pay more than low-rank officers while civilians pay the most in terms of tuition fees.
The fees also vary per term as parents/guardians pay more during the first term because educational/instructional materials are given to their child at the beginning of the term.
Command secondary school uniform
The Command secondary school uniform is a combination of a mint (light green) green shirt and dark green pants with their footwear brown leather shoe. This color combination for the command secondary school uniform applies to both male and female students.
The image below shows the students of the Command Secondary School dressed in their school uniform
Command secondary school portal
The Directorate of Command Schools Service has an online portal where applicants to any of the Command Schools across the country can register for the Directorates entrance exams.
Also, they can print photo cards, check the address and centers of the command secondary school entrance exams.
You can visit the command secondary school portal by clicking here.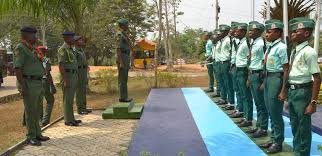 Command secondary school addresses in Nigeria
Below is a comprehensive list that contains the location of various Command Secondary Schools in Nigeria
Command secondary school Ibadan, Oyo State
Command secondary school Ipaja
Command secondary school Kaduna, Kaduna
Command secondary school Jos, Plateau State
Command secondary school Suleja, Niger State, Ebonyi State
Command secondary school Ipaja, Lagos State
Command secondary school Abakaliki
Command Day secondary school Abuja
Command secondary school Apata Ibadan
Command secondary school Apata
Command secondary school Akure, Ondo State
Command secondary school Bode Igbo Ibadan
Command secondary school Bauchi
Command day secondary school Bauchi
Command secondary school Makurdi Benue state
Command science secondary school Bayelsa
Command secondary school Lagos branch
Command secondary school Delta state
Command day secondary school Ikeja, Lagos State
Command day secondary school Ojo
Command day secondary school Oshodi, Lagos State
Command secondary school Enugu