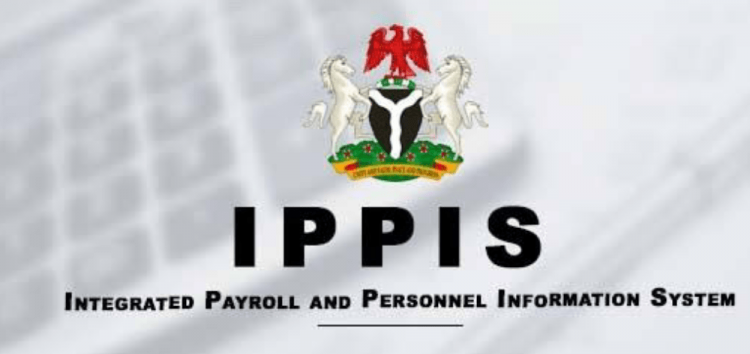 IPPIS Number
To check your IPPIS number, choose employee category, select your rank, enter your civilian, AP, or force number, and click on 'show' to reveal your IPPIS data page/
Visit www.ippis.gov.ng to find out more details about checking your IPPIS number.
IPPIS Meaning
Integrated Payroll and Personnel Information (IPPIS) was implemented by the Federal Government of Nigeria as one of the Transformation Agenda.
It was designed to create a centralized database system for Nigeria Public Service. The Federal Government created this initiative to update and retrieve personnel information and records, and improve effective storage. IPPIS maintains central efficient administration in all Federal Ministries, Departments, and Agencies.
It improves the efficiency and effectiveness of payroll administrations for MDAs. IPPIS facilitates human resources planning, ends payroll fraud, monitors monthly staff payment, facilitates updating, easy storage, and retrieving personnel records, and a host of others.
IPPIS Payslip
Using the IPPIS payslip app, you can generate payslips by selecting the payroll option.
IPPIS Verification
The Federal Civil Service has invited workers to update their records online. This will be done through IPPIS's registration portal.
Below are some of the Ministries, Departments, and Agencies (MDAs) that are involved in the Federal Government's online verification.
Federal Ministry of Justice
Federal Ministry of Education
Federal Ministry of Power, Works, and Housing
Federal Ministry of Information
Bureau of Public Procurement
Federal Ministry of Science and Technology
Federal Ministry of Foreign Affairs.
For the IPPIS verification exercise, you are required to input your IPPIS number and registration token.
To generate the IPPIS registration verification token, visit verification.ippis.gov.ng, click on 'Generate token' and fill the displayed form.
The Federal Government has called for all civil servants to update their personal records on IPPIS portal.
 IPPIS Registration
To register for the Integrated Payroll and Personnel Information, kindly visit https://www.ippis.gov.ng/registration-form/
IPPIS Verification Login
To log in for IPPIS verification, visit: www.verification.ippis.gov.ng
 IPPIS Login, IPPIS Nigeria
Log in using your username and passwords. To access this page, kindly visit: https://www.ippis.gov.ng/login/