Top 6 health NGOs in Nigeria you do not know about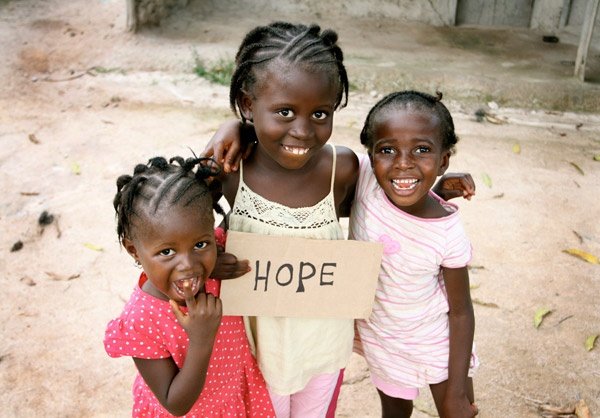 A Non-Governmental Organization is an organization that is not affiliated with any government agency or parastatal. Non-Governmental Organizations are independent bodies that exist to complement the government in providing solutions to the problems of the poor and the disabled in society.
In some countries like the united states of America, NGOs are often referred to as Not for Profit Organizations (NPOs). Since NPOs do not exist to make a profit, they are mostly exempted from paying tax. However, each NGO is required to perform an annual external audit of its receipts and expenditure, which will be submitted to the Government.
There are more than 1000 NGOs in Nigeria (Check Out our post on the top 9 NGOs in Nigeria). Different NGOs have their scope and orientation. Orientation means the activities an NGO is engaged in like Health, Education, Housing, etc., while the scope refers to the areas covered by the NGO. Some NGOs operate locally, some regionally, and others operate internationally.
Health NGOs are organizations that cater to the health of the poorest of the society who cannot afford basic health care. From the war against Polio, Malaria, and Cancer to ensuring reduction in infants mortality rate. Several NGOs in Nigeria have spent a considerable amount of resources in ensuring health care (Read about National primary health care development agency) is made affordable to the common man.
Health NGOs work in collaboration with government health agencies in providing subsidized medical services to the local community.
If you have been looking out for the top 7 NGOs that are making real impacts in the health sector, then check out this list.
1. AIDS Prevention Initiative in Nigeria
APIN is an NGO that caters to public health. AIDS Prevention Initiative is an NGO that is fully committed to minimizing the disease burden of HIV AIDS not only in Nigeria but across Africa.
The major problem facing people living with Aids is stigmatization. This Agency is committed to emphasizing the importance of using protection if abstinence is not possible. APIN is also involved in educating people with AIDS on how to manage their health.
Address: No 10, Emmanuel Adiele Street, Jabi District, Abuja, Nigeria
Contact: 09 780 9377
2. Health Strategy and Delivery Foundation
Health Strategy was established in 2006 as a health strategy organization that is involved in ensuring that health-related decisions are qualitative, evidence-driven and vision-oriented.
The main aim of this organization is to save lives to standardized health research and health service delivery. Health Strategy and Delivery Foundation works in collaboration with both the public and the private health sector
Address: Springs Street, Maitama, Abuja FCT Nigeria
Contact: 0909 900 33661
3. TY Danjuma Foundation
The TY Danjuma Foundation is a Non-Governmental organization established by former military General and Oil Magnate Theophilus Yakubu Danjuma. The organization is focused on providing health care to local primary health centers across Nigeria.
They provide drugs and other hospital equipment to primary health care centers across Nigeria. To access funding from this foundation, you must contact them through the official email of your health center.
The TY Danjuma Foundation was established in 2009. Since its establishment, this foundation has donated more than 1 Billion Naira to health care centers across the nation.
Office address: 35, Fandriana Close, Off Oda Crescent, off Dar Es Salaam Street, Off Aminu Kanu Crescent, Wuse II, Abuja.
Email address: [email protected]
Contact: +234 906 5447 852
4. Mentally Aware Nigeria Initiative
Mental health is an essential aspect of our health that's often ignored in society. Most of the persons with mental health issues in Nigeria can be treated if enough attention will be given to the issue of mental health.
Mentally Aware Nigeria Initiative is an organization that was formed by well-meaning Nigerians to create awareness about the issue of mental health in Nigeria. They do this through Radio and Tv programs, Health Outreach, Newspaper publications, and Social Media.
Office Address: No. 30 Olonode Street, Yaba Lagos
Email address: [email protected]
5. Bill and Melinda Gates Foundation
The Bill and Melinda Gates Foundation is a well-known NGO not only in Africa but throughout the world.
The organization is co-owned by Bill Gates and his wife Melinda.
The Gates Foundation is engaged in fighting Malaria and Polio in Africa. The Gates Foundation began a free Mosquito nets donation to every Nigerian family in 2010, and this program has been successful.
Other areas where the Gates Foundation is involved include the upgrade of primary health care facilities, free medical services, free medical programs for women and children.
6. Brain and Body Foundation
Sickle cell has been identified as one of the top causes of infant and child mortality across Nigeria. Because of this, the Brain and Body Foundation was formed to provide care and support for children who suffer from sicklecell related diseases, and mental issues free of charge.
Address: Abacha Estate, Wuse Zone 4, behind Sheraton Hotel, Abuja, Nigeria
Contact: 0907 185 6818
Author Profile
Fishon Amos writes on Education, Rankings, Wealth, Technology, Politics and others with Explain.com.ng. He has published several articles online and hopes to keep educating people through his writings. When he is not writing, he plays chess and listen to crime Podcasts on Spotify.