Obasanjo Net Worth [Businesses, Bio, Life]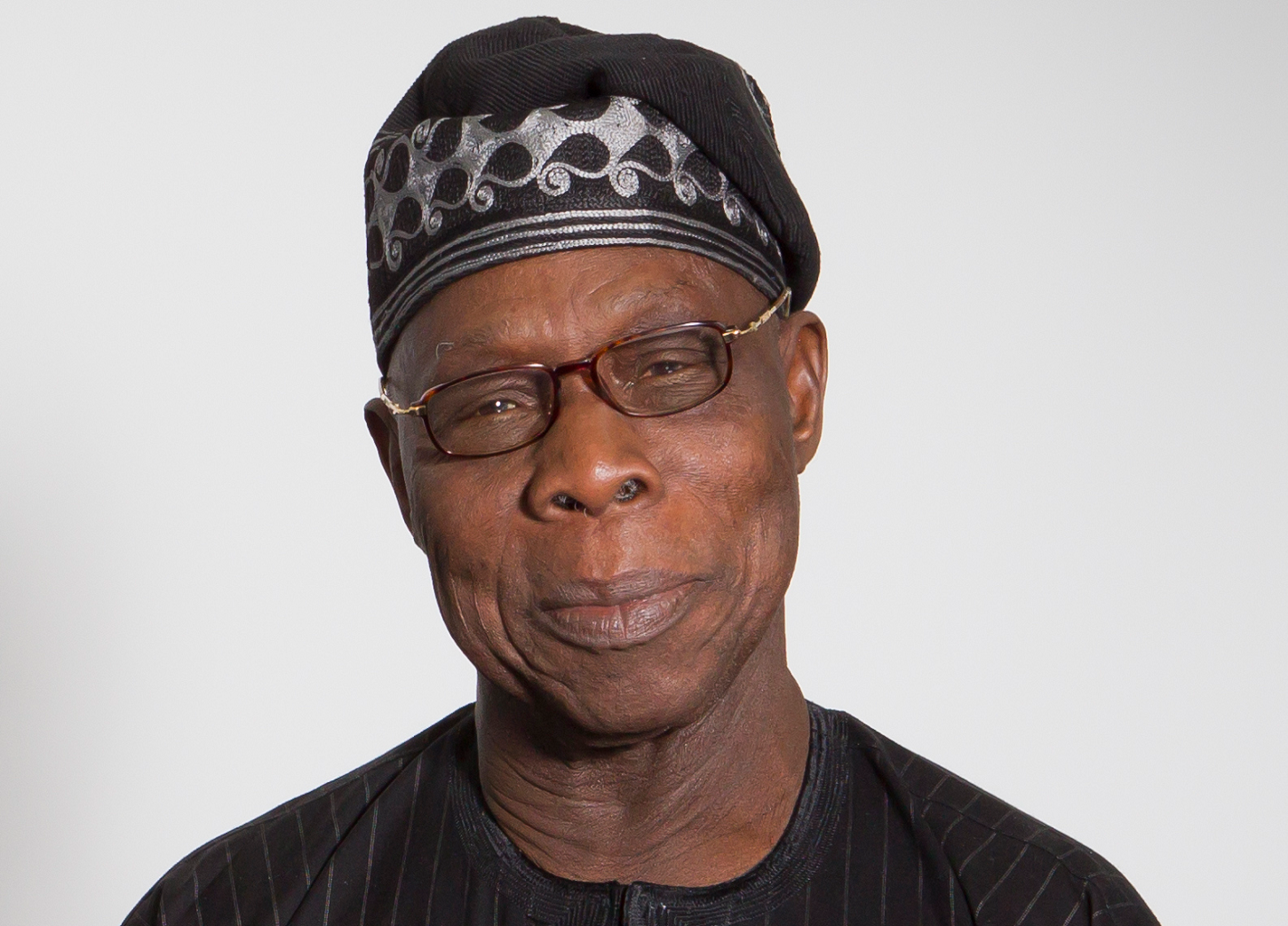 Obasanjo biography
Early Life
Olusegun Obasanjo is a Nigerian Army general, diplomat, and former head of state who was born on the 5th of March 1937 in Abeokuta, Nigeria. He served as the military ruler of the most populous black nation in the world (1979-1979) and also served as a civilian president (1999-2007. He was the first African military ruler to hand over power to a civilian government, and also the longest-serving president in Nigeria with 11 years of cumulative service.
He attended Baptist Boys High School, Abeokuta, after graduating; he briefly worked as a classroom teacher.
Military Career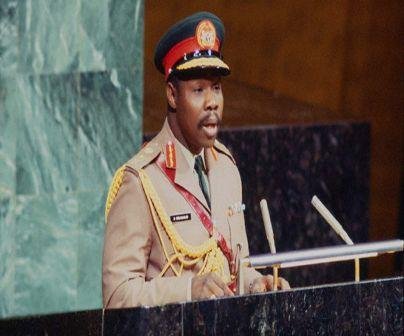 Due to the paucity of funds to further his education, he joined the Nigerian Army in 1958 and underwent Army Officer training in England in the year 1959.
Due to his hard work, intelligence, and dedication to duty he was quickly promoted to the rank of a colonel in the Nigerian Army. He was noted for leading the Nigerian front as a Commando against the Biafran forces which led to the surrender of Biafran forces by January 1970.
After the 1975 coup in which Yakubu Gowon was ousted, Murtala Ramat Muhammed emerged as the military head of state and promised to hand over power to Civilians, unfortunately, he was assassinated the following year in a failed coup attempt and power was transferred to his deputy at that time General Obasanjo.
During the three years of his rule, Obasanjo became a very important African elder and established strong ties with the united states of America.
He also fulfilled the promise of his predecessor General Murtala Ramat Mohammed by handing over power to a civilian in 1979.
The election was keenly contested, but in the end, the Federal Electoral Commission declared Shehu Shagari from Northern Nigeria as the winner with Obafemi Awolowo emerging second. Although the result was widely condemned over allegations of widespread rigging, Nigeria's Apex Court, The Supreme Court upheld the result of the election, due to this, Obasanjo earned great respect from Northerners for handing over power to a northerner instead of his tribesmen.
Obasanjo held several positions afterward both regionally and internationally which rose his profile astronomically. He was a fierce critic of general Sani Abacha who ruled Nigeria with iron hands. He was imprisoned by the Abacha regime on the false claim of organizing a coup against Abacha's regime.
Presidency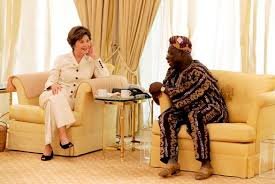 In 1999, he declared his ambition to contest for president after General Abdulsalam's regime decided to hold elections. He contested under the platform of the People's Democratic Party (PDP), and won the election with over 63% of the total votes. The result was criticized largely by the Yorubas who supported Olu Falae, Obasanjo's main opponent.
The year 1999 marked a great turnaround for Africa's most populous nation, it will mark the end of military rule and the first civilian rule in 15 years. It also became an important benchmark for Nigeria's Democracy.
Obasanjo promised to end Religious and ethnic strife, he was, however, faced with a great challenge when most Muslim-dominated states in Northern Nigeria adopted Sharia legal systems which led to conflicts in many Northern cities.
In 2006, Obasanjo made attempts to amend sections of the constitution to allow him to run for a third term, this attempt was widely condemned locally and internationally and the proposed amendments were later unanimously rejected by the Senate.
Faced with the fact that he will not be able to contest in the upcoming elections, Obasanjo brought in Yardua to stand as the candidate of the People's Democratic Party (PDP). Yaradua was later declared as the winner of the elections, although the results were condemned as being marred with fraud and voting irregularities, Yaradua was sworn in as President in 2007.
Post-Presidency
After serving the Nation for 11 years, he became the chairman of the ruling party's board of trustee (PDP BOT). However, in April 2012, he resigned as the Chairman of the party's board of trustee and withdrew from partisan politics.
Afterwards, he was appointed by the UN General Secretary as a Special Envoy to the war torned Democratic Republic of Congo, he held talks with both the president and the rebel leader Joseph Kabila and Laurent Nkunda. He also led the team of observers to the Zimbabwean election of 2013.
In his quest to further his education, Obasanjo obtained a Phd in Theology from the National Open University in 2017, exactly two years after completing his Masters degree program..
His business interests and properties
Just as typical Nigerian politicians who are very private with their properties and interests, not much is known about the properties and interests of Olusegun Obasanjo. However, it was alleged that Obasanjo bought 200million shares from Trancorp Hiltons when it was incorporated in 2004. His other assets include; his farm in Ota, Ogun State, The presidential library, and several houses in major Nigerian cities like Lagos, Abuja, Kaduna, and Port Harcourt.
His salary as a president
According to records from the Revenue Mobilization and Fiscal Commission (RMAFC), the basic salary Obasanjo earned as president annually was N1,405,882.00. However, this is just a tiny fraction of his earnings during his Presidency.
His net worth
Although there is no verifiable record about his net worth. Calculating all his assets and interests, Obasanjo's net worth is said to be about $2Billion making him the richest politician in Nigeria.
Author Profile
Fishon Amos writes on Education, Rankings, Wealth, Technology, Politics and others with Explain.com.ng. He has published several articles online and hopes to keep educating people through his writings. When he is not writing, he plays chess and listen to crime Podcasts on Spotify.