Ned Nwoko's Net Worth, Businesses, Wives, & Bio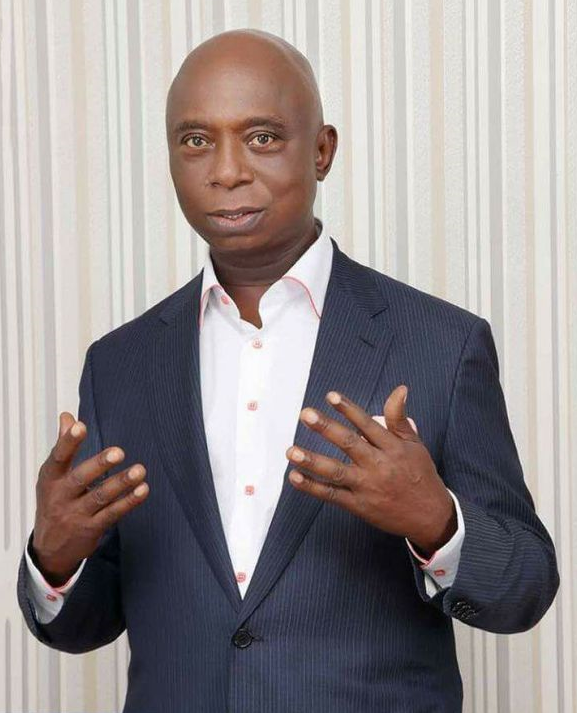 Ned Nwoko Biography
Ned Munir Nwoko is a Nigerian Prince, Politician, Lawyer, and philanthropist who represented Aniocha Noth-South and Oshimili North-South in the Federal House of Representatives. He is an Igbo Muslim and is best known for his polygamous lifestyle and his well-publicized expedition to Antarctica to flag off a Malaria Eradication project.
Early Life
Nwoko was born into the Royal Palace of Idumuje, in Aniocha North LGA, Delta State, on December 21, 1960. Fortunate to come from a wealthy Royal family he was motivated to study hard and succeed academically and professionally.
He attended the prestigious University of Keele in Standfordshire, United Kingdom, where he got his first degree in Law.
He proceeded to the King's College London, where he graduated with an Honoris cum laude with a Masters degree in Law, LLM. He also got an honorary doctorate from the Commonwealth University College in Belize, an American territory in the Caribbean. He was subsequently called to the British Bar.
Career
After the call to Bar, Ned Nwokolo began his legal career as a prosecutor for the Queen. He will later work at Kumars Solicitor, Pascaldiers & Co Solicitors before establishing his private law firm Ned Nwoko and Co Solicitors which became one of the most prominent in the UK.
He was also the Secretary of the Association of Nigerian Legal practitioners in the United Kingdom and he was an advisor to the Citizens Bureau in London. He also served as a solicitor charged with the verification and management of foreign debts in the UK. He was also a member of the Vision 2010 committee in the UK.
Ned Nwoko returned home to Nigeria in 1998 to contribute towards the enthronement of a viable democracy in Nigeria.

Politics
Ned Nwoko Munir was a very lucky politician. He was voted in 1999 as the member representing Aniocha and Oshimili Federal Constituency in the House of Representatives. He was a very popular member of the House of Representatives due to his oratory skills and knowledge of critical issues.
In furtherance of his political career, he contested for Governor of Delta state in 2007 against the powerful James Ibori, which he lost woefully. He later contested for Senate in 2011 and still lost to Ifeanyi Okowa.
He led the initiation of the Paris and London loan Club in Nigeria. He also led the efforts to stop illegal deductions of Local government funds by the federal government. The court ruled in his favor and ordered the Federal Government to pay $3.2billion to all the 774 Local government areas.
His Relationship Life

This is the most interesting part of Nwoko life that has generated controversy, especially in the social media circle.
Ned Nwoko is married to six wives. There were rumors recently of him adding another wife to make his wives seven. This was however denied by him when he was reacting to a fan's comment on Instagram.
Ned Nwoko will tell his critics that he is a Muslim and Polygamy is allowed in his religion. Therefore he is free to marry many wives as long as he can take care of them.
On 31 May 2019, Ned Nwoko married the popular Nollywood Actress Regina Daniels, six months later, he posted on Instagram that he was expecting a baby boy with Regina Daniels. Not much is know about his five other wives.
His Business Interests and Properties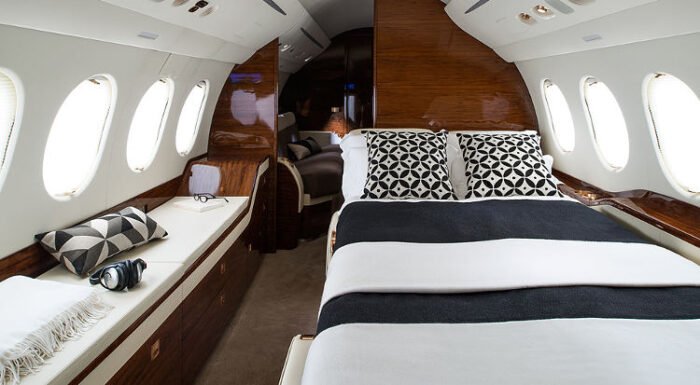 Apart from being a lawyer by profession, Ned Nwoko is a successful entrepreneur. He has various investments both in Nigeria and abroad in Real Estates, Oil, Arts, Education, Agriculture, and Tourism- which is the most popular.
He established the Mount Delta tourist center which is licensed as a tourist center by the Delta state government.
Apart from his mansion residence he also owns houses across almost all the major Nigerian Cities. On June 6, 2020, he was cited with his family in a new private jet he acquired – Falcon 7x. The Falcons 7x is one of the fastest business jets in the world. It is worth over $57million or N23billion. So huge!
His Salary As A Law Maker
Ned Nwoko served as a Federal Lawmaker between 1999 – 2003. He earned at least N1.5million annually as a lawmaker apart from other privileges and office incentives.
His Networth
Although there is no verifiable compilation of his total net worth. Ned Nwoko is said to be worth about $1.3billion as of 2021, making him one of the richest and most influential men in Nigeria.
Questions Related To Ned Nwoko
What Is Ned Nwoko Business?
Ned Nwoko is a Lawyer, Politician, and Nigerian Entrepreneur. He is the founder of the Mount Delta Tourist Centre.
How Much Is Regina Daniel's Husband's Net Worth?
Ned Nwoko is said to be worth about $1.3billion as of 2021.
What Does Ned Nwoko Does For A Living?
He is a Lawyer, Politician, Philanthropist, and Entrepreneur.
Is Ned Nwoko Rich?
Ned Nwoko is worth about $1.3billion. So, yes he is rich.
Does Ned Nwoko Own A Private Jet?
Yes. He acquired the Falcons 7x Jet in 2020.
Author Profile
Fishon Amos writes on Education, Rankings, Wealth, Technology, Politics and others with Explain.com.ng. He has published several articles online and hopes to keep educating people through his writings. When he is not writing, he plays chess and listen to crime Podcasts on Spotify.