Meet all Dangote's Children [Their lives and wealth]
Dangote is a Nigerian Business Man, and Billionaire. He is the founder and CEO of Dangote Group and business conglomerate with interests in Cement, Sugar, Oil, and Gas, Pasta, and Real Estates, he is the Richest Black man on Earth according to Forbes ranking.
Dangote has been engaged in several relationships with some causing controversy. He also had a brief affair with former Miss Nigeria Sylvia Nduka.
Alhaji Aliko Dangote has three biological daughters, Fatima, Halima, and Mariya, although not much is known about them.
Fatima Dangote
Fatima Dangote is the first daughter of Aliko Dangote. Fatima had her foundational and tertiary education in the United Kingdom. She is the founder of a Lagos-based startup- the Cupcake Factory.
On March 26, 2018, Fatima Dangote tied the knot with a pilot Jamil Abubakar. The wedding which was held in 8 different locations hosted the crème de crème of the society. Nigeria's president, General Muhamadu Buhari served as her guardian during the wedding Fatiha in Kano.
Halima Dangote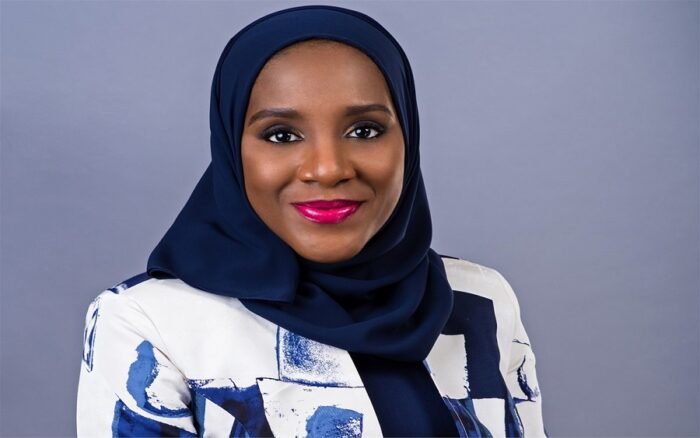 Halima Dangote is a Nigerian Entrepreneur and philanthropist. She is the Director of Commercial operations in her father's company – Dangote Group, an African business conglomerate. She is the second daughter of the African Billionaire Dangote. She serves on the board of Dangote group, Nascon, and Dangote Foundations and also doubles as the Board Chairman of Africa Centre in Newyork, United States of America.
Halima Dangote had her University Education at the American Intercontinental University in London, UK where she graduated with a degree in Marketing. She later obtained a Masters's Degree in Business Administration from Webster College in London.
Halima Dangote attended several leadership development programs at Harvard, Oxford, and MIT. She believed to be the most educated daughter of Aliko Dangote. Halima is the god daughter of Sanusi Dantata.
In 2008, she got married to Sulaiman Sani Bello during her studies in the UK. Halima and her husband have two daughters so far in their marriage.
Mariya Dangote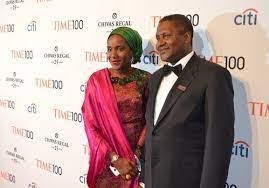 Mariya Dangote is the youngest daughter of Aliko Dangote- the richest Blackman in the world. She recently concluded her university education at Coventry University in the United Kingdom, and later received a Masters's Degree from the same university on April 15, 2021.
She is one of the most educated girls in Northern Nigeria. Mariya Dangote is not yet married. Last year she moved into Lagos, Nigeria as a permanent resident.
She is presently a director in her father's business and has a strong passion for the success of her father's business.
Mariya Dangote is very secretive about her life and little is known about her. Although she is sometimes seen with friends at parties.
Questions Related To Aliko Dangote
Does Dangote have a son?
Yes. Dangote has a son he adopted, his name is Abdulrahman Fasasi.
Who is the first daughter of Aliko Dangote?
Fatima Dangote, and she is the founder of the CupCake Factory.
Was Dangote from a poor family?
No. Dangote is from a very rich family. He is the great-grandson of Sanusi Dantata one of the richest businessmen in Africa and the owner of the business conglomerate Dantata and Sawe.
Who is a trillionaire?
A trillionaire is a person whose wealth is greater than one trillion dollars. Currently, not even the richest man on the Forbes list is qualified to be called a trillionaire!
Who is the richest black person in the world?
Aliko Dangote is the richest black man on earth with a total net worth of $11.1billion as of June 2021
Author Profile
Fishon Amos writes on Education, Rankings, Wealth, Technology, Politics and others with Explain.com.ng. He has published several articles online and hopes to keep educating people through his writings. When he is not writing, he plays chess and listen to crime Podcasts on Spotify.