Linda Ikeji's net worth, Cars, Houses and Mega Earnings.
Linda Ikeji biography
Linda Ikeji Ifeoma is a Nigerian Blogger, Entrepreneur, Writer, and Ex-model born on September 19, 1980. She is best known for her blog, the Linda Ikeji Blog.
Early Life
Linda Ikeja was born in Nkerre Village, Imo State, Nigeria. She was born to Catholic parents and is the second child of the family. Linda Ikeji began her writing career early at the age of 10. At 17 years, she graduated from High School. She later got admission to the University of Lagos where she majored in the English Language. In other to cater for her own needs in school, she started a part-time job as a waitress, model and writer.
Linda Ikeji successfully graduated from the University of Lagos in 2004. Two years later in 2006, she started blogging as a hobby career. At the time she started blogging she has to visit cafes every week and buys time to post.
Career
In 2006, Linda Ikeji started blogging with the creation of her blog using a free Blogspot subdomain. She later obtained a custom Domain name of her own.
Her blog LindaIkejiblog is the most popular Nigerian blog and the top visit for news and gossip.
On 22 August 2016, she announced the creation of an online tv LindaIkejiTV where she discusses issues such as talk shows, realities, tv-series and Movies. Some of the content on the TV is produced by her, while sometimes, she buys content from others.
She also opened a Music streaming platform in November 2016, but it closed three months later.
She runs a non-profit program called "I'd rather be self-made, No thanks". In this project, she assists young girls between 17-26 years who have great business ideas but lack funds to venture. The project is currently in phase two.
Awards and Recognition
In 2012 Linda Ikeji was recognized by Forbes as one of the most influential young women blazing the trail in Africa. Linda Ikeji alongside Chibundu Onuzo was recognized as the face of the Top 20 most influential women in Africa by Forbes.
The name Linda Ikeji is the most searched name on Google search in Nigeria.
In 2018, she alongside prominent personalities like Dr Fidelis Anosike, Dr Ohiwerei Obeahon, and renowned lawyer Mike Ozekhome were conferred with an honorary doctorate from Trinity International University for her outstanding job in Media and Business in Africa.
Her relationship life and Child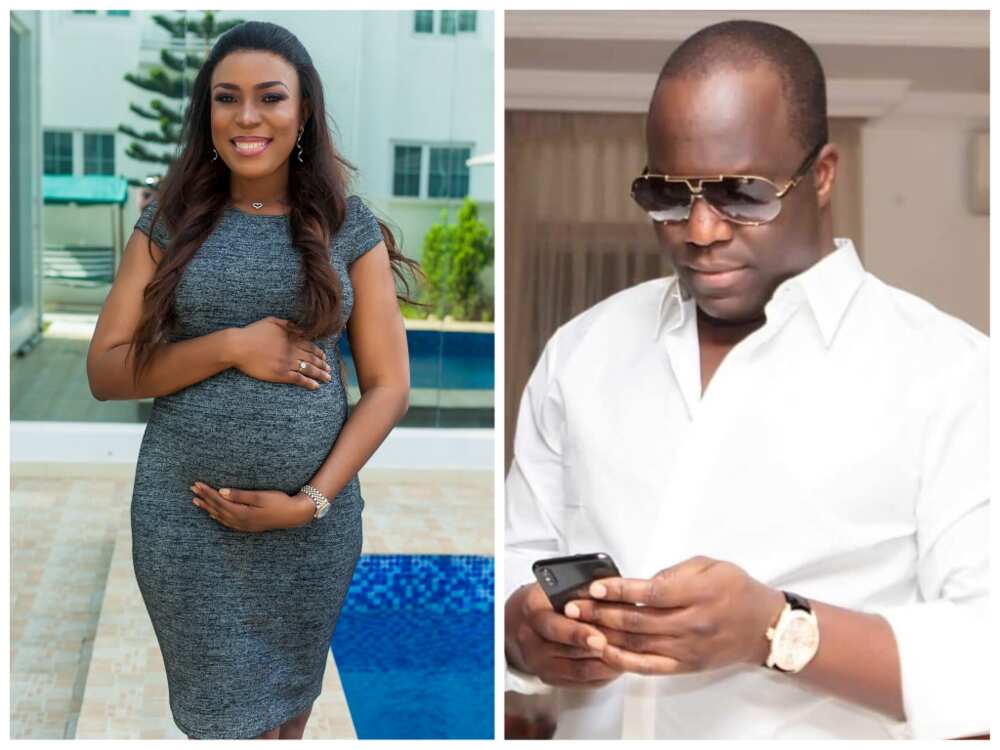 Linda Ikeji was a subject of many controversies, one of the most recent is when she announced she was pregnant. This announcement drew the anger of many fans who criticised her for not living the life she was preaching.
Linda Ikeji got pregnant to Shola Jeremi in 2016. She later posted on her blog that she and her son's father are not compatible partners.
Her business interests, properties and cars
Linda Ikeji is well known for being the owner of the most influential blog in Nigeria, "TheLindaIkejiblog" she is also the owner of an online TV the LindaIkejiTv.
In 2016, she acquired a multi-million naira mansion in Lagos. This feat was celebrated by many of her fans especially the females who look up to her as a source of inspiration.
She is also a proud owner of the following cars; Toyota Camry, Bentley Mulsanne, Land Rover Sport, Land Rover Autobiography, 2011 Infinity FX.
Her estimated salary as a blogger
Linda Ikeji earns money from her blog. Her blog has estimated global traffic of 1.5 million per day. Based on the traffic, it is safe to say she earns about N30million alone on traffic apart from other means of monetisation.
She earns mainly from AdSense revenue- a Google-owned advertisement company. She is projected to earn about 20million monthly from AdSense alone.
Her house
In 2016, Linda Ikeji moved into her multi-million naira Mansion, a feat that was well celebrated by her fans around the world. She also has a house in California, United States of America.
Her age
Linda Ikeji was born on September 19, 1980. She is currently 41 years old.
Her Networth
Linda Ikeji is the richest blogger in Africa with a total net worth of $40million as of 2021. Apart from the money she earns from blogging, she also has investments in other sectors like the Real Estates sector and Entertainment.
Author Profile
Fishon Amos writes on Education, Rankings, Wealth, Technology, Politics and others with Explain.com.ng. He has published several articles online and hopes to keep educating people through his writings. When he is not writing, he plays chess and listen to crime Podcasts on Spotify.