How to check your 9mobile/Etisalat Data Balance using 6 different methods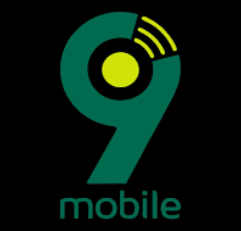 9mobile Nigeria formally known as etisalat has positioned itself to e competitive in terms of data offering. Indeed, if you want an A to Z guide regarding the all etisalat/9mobile Data plans avaible, you can check it on this link here https://explain.com.ng/topic/all-9mobile-etisalat-data-plans-for-50-200-500-1000-up-to-15000-naira/
1. How to check your data Balance via USDD code
Dial *228# from your phone
2. How to check your 9mobile Data balance via SMS
Just text Bal to 228
3. How to check your 9mobile/Etisalat Data Balance for BlackBerry Users
Dial *399*2#
4. How to check your 9mobile Data balance via Adroid/Ios app
To check your balance from the android app, siply download the 9mobile app from the playstore directly from this link https://play.google.com/store/apps/details?id=com.etisalat.easymobile&hl=en_US. Iphone users can download the app right here https://apps.apple.com/ng/app/my9mobile/id640770087
After this, you can proceed to register on the app with your 9mobile line. Click on the menu option on the left hand side of the app to check your data at once.
5. How to check your 9mobile Data balance via customer service
Just diall 200 on your phone and follow the prompts.
6. How to check your data balance on 9mobile from your laptop modem
Simply remove your sim card, insert it in a phone and use any of methods 1, 2 or 5
If you would like to know how to check your 9mobile or etisalat number, kindly visit this blog post https://explain.com.ng/topic/how-to-check-etisalat-9mobile-number/