Folorunsho Alakija: her Mercedes Obsession, house & Jet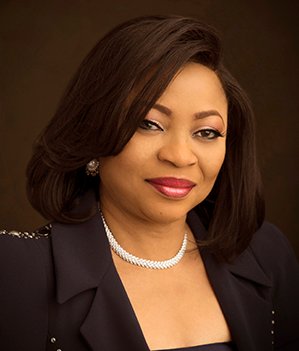 How she makes her money
Folorunsho Alakija (Check our other cool review on her husband, Modupe Alakija) was born on the 15 th of July 1952. She is a Nigerian Businesswoman, Oil Tycoon, and Billionaire. Folorunsho Alakija has business interests in fashion, oil, Agriculture, and real estate (Check the top 10 real estate companies in Lagos) (Check the top 10 real estate companies in Lagos).
She is the founder and managing director of the Rose of Sharon Corporation which has business interests in prints media. She is also the founder of Famfa Oil Ltd, an oil and gas company.
Folorunsho Alakija is also a major shareholder of the Dayspring Development Company– an International real estate company that operates in major cities of the world.
Folorunsho Alakija is ranked as the richest black woman and the richest woman in Nigerian by Forbes Magazine with an estimated net worth of 1.2 Billion USD. Folorunsho Alakija is also the 82nd most powerful woman in the world just after WTO's helmswoman Ngozi Okonji Iweala.
Early life and education
Folorunsho Alakija started her early education at the Apostle's Lady primary school in Abeokuta. However, at age 7, her parent moved together with her to the United Kingdom where she continued her primary school education at Dinorben School for girls in the UK.
After the completion of her primary school education, Folorunsho Alakija returned to Nigeria and enrolled for her secondary school in Muslim High School in Sagamu town, Ogun State, Nigeria.
She left Nigeria for the United Kingdom to study Secretarial Studies at the prestigious Pitman's Central College, London. She then returned to England for her secretarial studies at Pitman's Central College, London.
Career
Folorunsho Alakija started her early career as a secretary at the Sijuade Enterprise in Lagos, Nigeria immediately after completing her studies at the Pittman's College in London. A few years later, she moved to FinBank which is now acquired by First City Monument Bank (FCMB).
She served in FinBank as an Executive Secretary for more than 5 years. She later served as the manager of the public affairs department of the Merchant Bank of Nigeria. She was later to the treasury department where she served as the assistant secretary for more than 3 years.
After her career in the banking sector for over 12 years, Folorunsho Alakija decided to pursue her passions and dreams of fashion.
Driven by the desire to succeed she applied to the Central School of fashion and was given admission. After the completion of her studies in the fashion school, Folorunsho Alakija returned to Nigeria and established the Rose of Sharon House of Fashion. A few years later, her brand became a household fashion brand in Nigeria.
In 1993 Folorunsho Alakija applied for an Oil well, her application was approved by the then Military government of Gen. Ibrahim Badamasi Babangida.
A license to explore oil was given to her oil company Famfa Oil.
Recognition
As of September 2021, Folorunsho Alakija is the 82 nd most powerful woman on Earth according to Forbes. Folorunsho Alakija is also the richest woman in Nigeria, and also the richest black woman as of 2020.
She is in No. 25 in the Forbes list of top 100 Billionaires in Africa in 2020.
On 17th of July 2021, she was awarded an honorary Doctorate by the Benson Idahosa University (Check our grand review of the Benson Idahosa University) in Recognition of her contribution to the business community.
Personal life
Folorunsho Alakija is married to a lawyer, Modupe Alakija a grandchild Adeyemo Alakija. They got married in November 1976, and reside in Ikoyi, Lagos, Nigeria, with their four sons
What is the Net worth of the Alakijas
According to Forbes, the Alakija's are said to have an estimated net worth of $1.2 Billion, making them one of the Richest Black families (See the richest families in Nigeria and how they make their money) on Earth.
Folorunsho Alakija Houses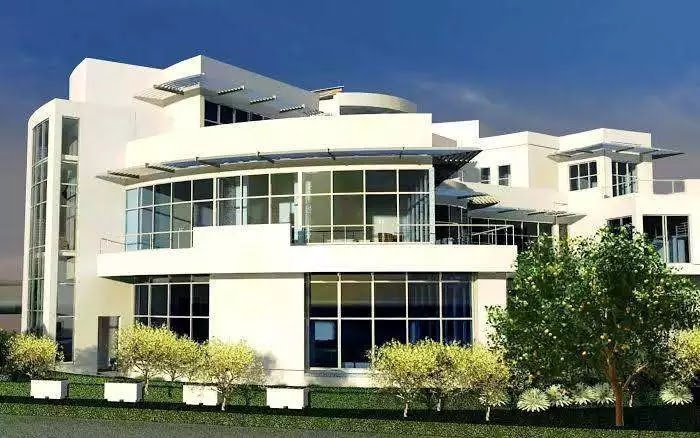 Folorunsho Alakija has several houses in almost all major cities around the world. The Alakija's live in a mansion which is located in the Ikoyi area of Lagos. Their mansion in Ikoyi has been ranked as the most beautiful house in Nigeria, and also the most expensive residential mansion in the whole Sub-Saharan Africa.
The Ikoyi Mansion of Folorunsho Alakija is valued at over $900 million. The house was constructed by the German Construction Company Julius Berger.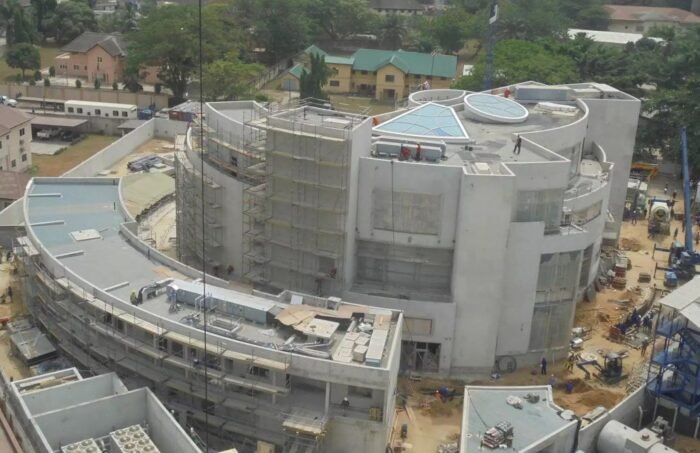 Folorunsho Alakija's cars
Folorunsho likes to travel on the road in class and this woman has chosen the Mercedes as her car of choice. Most times, you can identify Folorunsho with the number plate "FLO", while her husband prefers to use the tag name "MODU."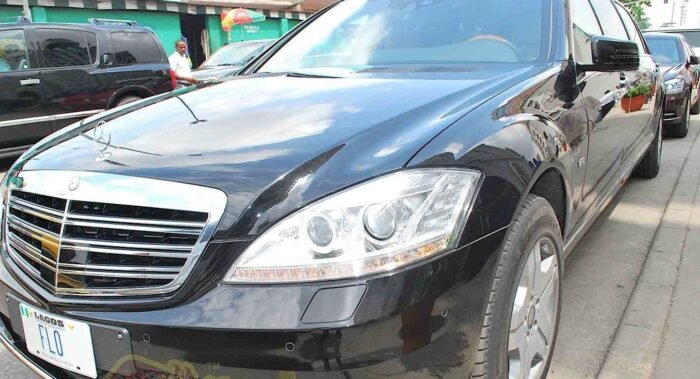 Profile on her Mercedes S Class
Mercedes-Benz has always been a famous premium car manufacturer. It is the flagship of Mercedes-Benz company.
It's not just famous because of its luxury cars, but also for its intelligent technology.
They launched the newest Mercedes S class in July 2018 to celebrate the 100th anniversary of their premiere on the world stage at the Paris motor show in 1926.
They are continually innovating with regard to safety, comfort, and design on their new model.
The exterior of Mercedes Benz S class is sleek and elegant which reflects on its performance as well. The interior also has a high level of luxury for example it features an infotainment system with touchscreen monitors that make it very easy to use while driving, more comfortable seats with massage function , etc.
Profile on her Husbands mercedes S class limousine
Her husband seems to have a much better taste in cars than his Billionaire wife. Modupe Alakija, her husband drives in a mercedes S class limousine, the Top Dog in the Mercedes Ultra Premium S class line.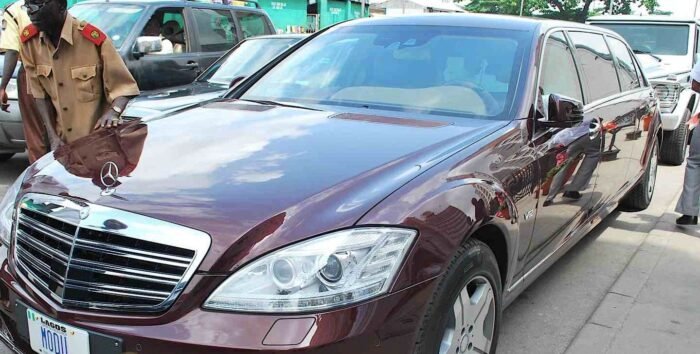 This car is the type of car that North Korean Supreme Leader, Kim Jong -Un drives around even though there is an export embargo to North Korea by German car Manufacturers. President Buhari also drives an S Class long wheel base and all this shows you is that the Alakija's might not hold a political post but they are very Presidential.
Folorunsho Alakija Bought 4 G-Wagons for her Sons

In 2013, madam also gifted brand new G-Wagons for all her sons to enjoy around town with their significant other. Every big boy in Nigeria owns a G-Wagon as this is the ultimate showmanship anybody can display in Nigeria.
It's high ground clearance makes this car perfect for the pot holes and it's insane engine which can be spec'ed to a V12 Biturbo rumbles around town like Sango, the Yoruba God of Thunder.
Madam Private Jet
What is the use of your billions if you have to buy first class tickets like the rest of the commoners since you can afford one of the ultimate show of luxury and buy a Private Jet.
Profile on her Private Jet
Bombardier Aerospace is a Canadian aerospace company which has been making planes for over 50 years. It's headquarters are in Montreal, Quebec. Bombardier is best known for their major contributions to the manufacturing of regional airliners and business jets. The company has four primary product lines: Commercial Aircraft, Business Aircraft, Regional Aircraft and Aerostructures & Engineering Services.
The Bombardier Global Express XRS is the world's fastest long-range jet airplane. It can fly from New York to London in less than eight hours with a range of around 4500 miles at Mach 0.85.

A 2012 model of this beast costs a modest $16 million. But if you think Madam Flo will pay for this thing from her pocket, you will be very wrong. Rich people don't pay cash for it. This Private Jet and it's associated maintenance and pilot cost will be financed as a business expense for her companies. So, nope, madam wouldn't pay a dime out of pocket for this jet.
Author Profile
Fishon Amos writes on Education, Rankings, Wealth, Technology, Politics and others with Explain.com.ng. He has published several articles online and hopes to keep educating people through his writings. When he is not writing, he plays chess and listen to crime Podcasts on Spotify.