[EXPLAINED] How to Ship from Nigeria to USA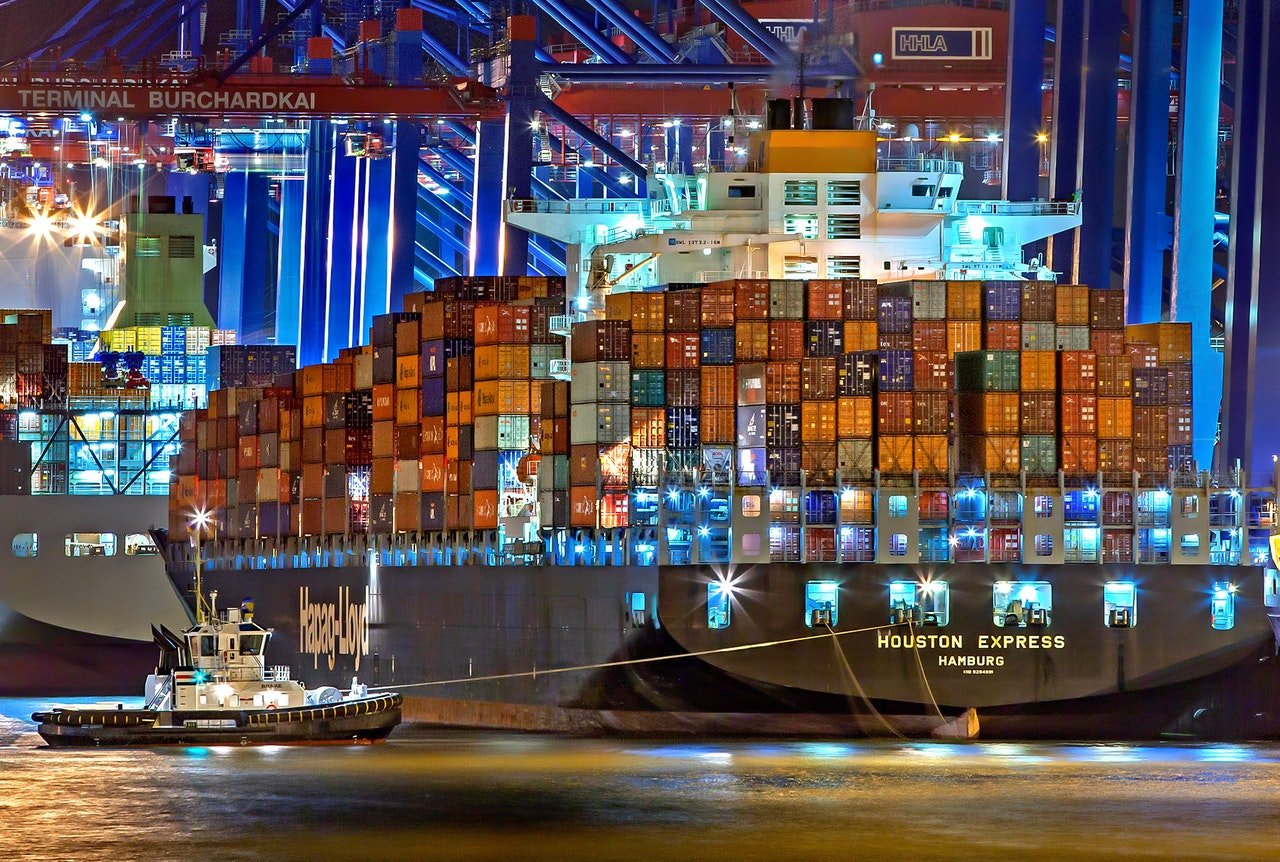 So many goods live Nigeria to the USA every day. According to data from the Observatory of Economic Complexity (OEC) in 2019, Nigeria exported about 4.68 billion worth of goods to the U.S. This does not account for goods exported by citizens daily.
Why do people need shipping from
Nigeria to USA?
Nigerian export (See our guide on the Nigerian Export Promotion Council) goods to the U.S for so many reasons, some of them might be for
business

governmental exchange

personal reasons

Shipping to their family

To simplify logistics
People need shipping from Nigeria to the U.S, because of the ease in logistics, it helps people to get their goods anywhere in the world, without the need to own a shipping vehicle.
DHL shipping pricing from Nigeria to USA?
The average rate of shipping from Nigeria (Check out the Top 10 shipping companies in Nigeria) to the U.S with DHL is €4.45 per kg, which is N2539.49 as of today.
How long does it take to ship from Nigeria to USA? (air and container ship freight)
The debate of using either shipping by air or by the ocean is something we always have. To have a more detailed answer, we have to consider time, cost and amount of goods.
As we know they are only so much we can ship via air. Most people prefer to ship their goods via air because it has a better cost to space ratio. But there is always some sacrifice you will have to make in both cases.
When it comes to shipping via air, the pros are
The cons are
More expensive

small space than ships
When it comes to Shipping via water, the pros are:
It is cheaper

A better cost to space ratio

more space.
The cons are:
Ten to fifty times slower than air shipping.

Less safe than air shipping.
Now for the total time, it will take to ship goods via Air and by Ships.
For air shipping, it will take anywhere from 2-3 days for fast deliveries, about 5 days for slower air delivery.
For Shipping, via Ocean, it will take about 6 – 8 weeks for fast deliveries, about 3 months for standard, and 6 months for slower deliveries.
It depends on your needs, goods, and budget. You can choose any of them.
How long does it take FedEx to deliver from Nigeria to USA?
FedEx is one of the most popular air shipping companies all over the world, with branches in almost every country. Shipping from Nigeria to the U.S is not difficult. They also have a good delivery time.
The time taken to deliver From Nigeria to the U.S through FedEx depends on the options chosen. You ship a package of 10 and 25 kg, but can also ship packages of up to 68kg.
The average time it takes for FedEx to deliver a package from Nigeria (Check our detailed review of Fedex Express) to the U.S is 2 days.
This their package size,
Ship any package up to 68 kg (150lbs.)

Unlimited weight on multiple-piece shipments to the same destination.

Dimensions per package can be up to 274 cm (108″) in length, or 330 cm (130″) in length and girth combined.

If you use your own packaging, dimensional weight may apply.
Cost to ship a container from Nigeria to USA. Things to keep in mind.
The Cost of shipping a whole container from Nigeria to the USA depends on the type of container. There are two types of containers used to ship goods, they are 20ft containers and 40ft containers.
The average cost of shipping a 20ft container is about $2000 – $3000 and the average cost of shipping a 40ft container is $4000 – $4500. This price can always vary according to different shipping companies.
There are a few things you have to keep in mind when shipping to the US. Some of these things are:
1. Commercial Invoice.
This is an invoice document that includes
the description of goods
Address of the shipper and the seller.
Delivery and payment terms.
2. Bill of lading.
This is the contract between the owner of the goods and the carrier. There are two types, negotiable and non-negotiable.
3. Consular Invoice.
This is a document used to track and identify your goods. It is usually gotten from your consulate in that country.
4. Certificate of Origin.
Every export has its origin, this document states where an export came from.
5. Exporting pack list.
This document lists every single item in your package.
6. Insurance certificate.
This document states your package is insured and also states the type of insurance coverage.
7. Destination Control Statement.
This document states the locations that the package can pass through.
8. Dock receipt and warehouse receipt.
This document shows the transfer of goods from a domestic carrier to an international carrier.
9. Inspection Certification.
This is the document that shows that a package was inspected. it is a document that attests to the specifications of the package shipped.
What can I export from Nigeria to USA?
You export a lot of things from Nigeria to the U.S. The items mostly exported from Nigeria to the USA Raw natural materials, Raw foods, industrial goods, and many more.
This is the data of what was exported from Nigeria to the U.S
Mineral fuels, oils, distillation product

Ships, boats, and other floating structures

Aircraft, spacecraft

Bird skin, feathers, artificial flowers, human hair

Cocoa and cocoa preparations

Residues, wastes of food industry, animal fodder

Edible fruits, nuts, peel of citrus fruit, melons

Oilseed, oleagic fruits, grain, seed, fruits

Lead

Fish, crustaceans, mollusks, aquatics invertebrates
What is the cheapest way to send parcel to USA?
One of the cheapest ways to send a parcel to the USA is Parcelforce Global Priority.
Author Profile
Hi, I'm Abraham, a software engineer and a writer. I have been a software engineer for 3 years and a Writer for 2 years. In the coming years, I hope to expand my knowledge in the IT sector by studying Artificial Intelligence and Robotics and being one of the best writers.

Some other things I love so much are photography and watching movies, and trust me, I have watched many movies.