[BUYING GUIDE) Step tiles roofing sheets in Nigeria.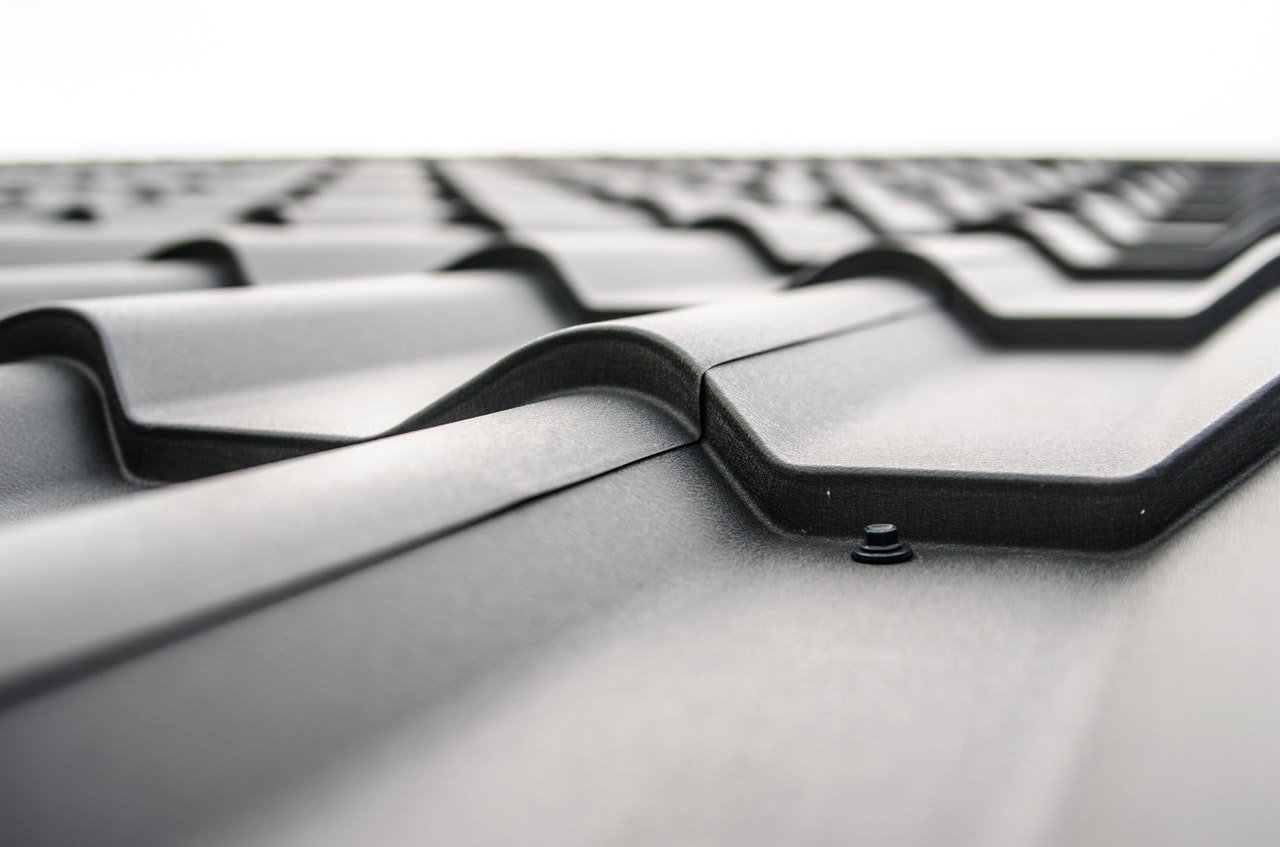 In every building project, one of the most important materials used is roofing sheets.
Roofing sheets are not for covering buildings, and with the various kinds of designs available, they bring beauty to buildings. If roofing sheets are so important, then picking the right one is crucial. In this article, we will be talking about Step tile aluminium sheets.
What are step tiles roofing sheets?
Step tile aluminium sheets are roofing sheets used in buildings. Step tile tools are mostly confused with stone-coated roofing tiles because of their look. They are both made with aluminium, but the stone-coated roofing tiles are covered with ceramic-coated granules.
Step tile aluminium sheets have a warranty of 10 to 15 years. It has a durability of up to 25 years.
The materials used to make step tiles sheets
There are different materials used in making step tiles some of them are Clay, Concrete, Aluminium, Slate, and Plastic. All you have to do is know which is right for you and fit your budget.
What are the various types of roofing sheets we have?
They are various types of roof sheet available, they are
Polycarbonate roofing sheet.

FRP roofing sheet (Fiber-reinforced plastic)

Bio-composite roofing sheet

Bitumen roof sheet

PVC roofing sheet (Polyvinyl chloride)

UPVC roofing sheet (unplasticized polyvinyl chloride)

Plastic roofing sheet

Colour coated roofing sheet

GI roofing sheet

AC roofing sheet Asbestos cement ( AC) sheet

Aluminium roofing sheet

PUF roofing sheet (polyurethane foam)

Rubber roofing sheet

Bamboo roofing sheet
Why you should consider using a step style roofing sheet for your house.
Durability:

Roofing is one of the most important parts of any building. Without quality roofing, you will encounter many problems like leakage, pest infiltration, and many more. The good thing about step tile sheet is that it's very durable, with an average of 25 years life span.

Lightweight

: Step Tiles sheets are made of aluminium which is a lightweight material.

Ease:

Due to the design and quality, it is easy to install step tile roofing sheets with the appropriate tools.
In what dimensions are step tiles sold.
There are about two types of step tiles sheets dimension available. They are 0.45mm and 0.55mm.
What is the price of aluminium step tiles in Nigeria?
The price of aluminum step tiles depends on the dimensions. Like we said earlier, we have two dimensions for aluminum step tiles. We have the 0.45mm and the 0.55mm. The prices always vary due to economic conditions, but as of now
0.45mm is N2,600 per meter

0.55mm is N2,950 per meter
where to buy step tiles roofing sheets in nigeria
If you want to buy Step tiles roofing sheets in you start checking online, you will good prices there. You can check Jumia, Jiji, Konga, and Olist to find different dealers.
Some companies that deal with step tiles are;
1. Kristin Stone-coated Roofing Sheet( Kristin Roof New Zealand )
Address: Mesia fuel Station, km 42 Lekki – Epe Expy, Abijo 106104, Lekki
Phone: 0803 643 6022
2. Stone Coated Roofing Tiles & Doors
Address: Block B, Shop 12, Association Plaza, Cement B/stop, Ikeja, Lagos Ikeja, Dopemu 100001, Lagos
Phone: 0802 221 3130
3. Kovarite Roofing LTD Stone Coated Roofing Tiles
Address: No 1, Coker Market Street, By Odiche Road, Coker Village Shekoni St, Coker 101241, Lagos
Phone: 0913 105 6644
4. Stone Coated Tiles
Address: Ojodu Berger, 91/ 93 Aina Rd, Ikeja
Phone: 0803 834 0959
Author Profile
Hi, I'm Abraham, a software engineer and a writer. I have been a software engineer for 3 years and a Writer for 2 years. In the coming years, I hope to expand my knowledge in the IT sector by studying Artificial Intelligence and Robotics and being one of the best writers.

Some other things I love so much are photography and watching movies, and trust me, I have watched many movies.