9 top Construction Companies in Lagos to work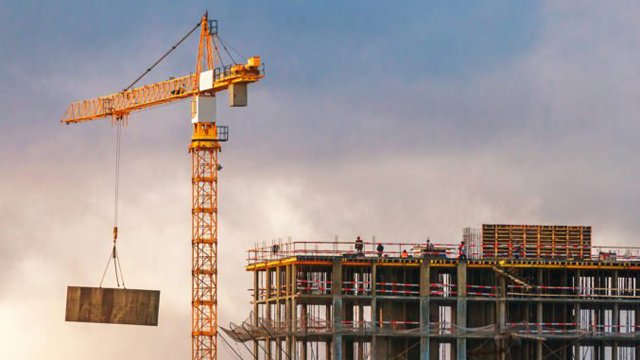 In this article, we will list out and discuss the top 9 construction companies in Lagos. We will list out their contacts on how to contact them. They over 30 good construction companies in Lagos state and we are going to list only the best 9. It is going to be a very challenging list as almost all construction companies in Lagos have their strength and weakness.
1. Julius Berger Construction
Julius Berger is one of the oldest and still one of the best construction companies in Nigeria. With over 4.5 google rating star Julius Berger without a doubt stands as one of the best construction companies in Lagos.
Some of their Popular projects include the Lagos Third Mainland Bridge. They have offices in Abuja, Lagos, and Uyo.
Abuja
Address: 10 Shettima A Munguno Street, Crescent 900108, Abuja
Website: julius-berger.com
Phone: 0803 906 7000
Lagos
Address: Ijora Cause Way, Apapa 102272, Lagos
Website: julius-berger.com
Phone: 0816 094 0453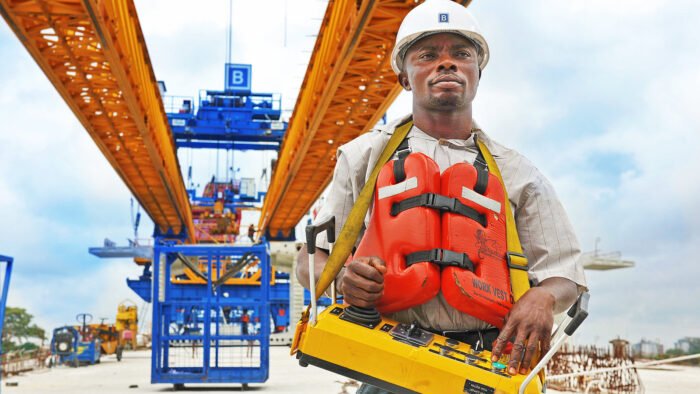 2. Reynolds Construction
Reynolds Construction Company (RCC) is another popular construction company in Lagos state. The company is a subsidiary of SBI International Holdings AG (SBI), headquartered in Switzerland. The company is responsible for Some of the well-known development in Lagos and Nigeria.
Most of their projects include building roads, and some noticeable ones are,
Rehabilitation of Lagos-Shagamu Expressway, 2008

Constr. Of Concrete Median Barrier On Lagos-Ibadan Expressway
Abuja Office
Address: P.M. Box 5059 28 Ebitu Ukiwe Street Jabi District, Abuja FCT
Phone: 234‐8054090165‐7, 234‐7064171835‐7
Lagos Office
Address: 39, Oduduwa way, GRA, Ikeja, Lagos
Phone: 234‐8054001201, 234‐7034111134
Ibadan Office
Address: Akingbile Village, Ibadan
Phone: 234‐8054000048, 234‐7064054071
RCC has completed about 25 federal and state projects.


3. China Civil Engineering Construction
China Civil Engineering Construction Corporation (CCECC), is a mega and international company that spans over 40 countries, Nigeria being one of them.
CCECC founded in 1979 has become a driving force in construction, especially in Nigeria. In 2014, the CCECC commenced on a double-track railway project from Lagos to Kano. This project was said to be worth over $2.5 billion.
Address: Federal Rd, Oke Ira, Lagos, Nigeria, Lagos State.
Phone: 0903 643 0590
Website: www.ccecc.com.cn
4. Cappa and D'alberto
Cappa & D'Alberto PLC is an Italian construction company based in Lagos state. It is one of the oldest in Nigeria, founded in 1932.
Some of their projects include,
Guaranty Trust Bank PLC Head Office, Victoria Island Lagos.

The Ikeja Shopping Mall.

Access Bank Lekki Lagos.

The Holy Cross Cathedral Lagos Island, Lagos.

The Civic Centre, Victoria Island Lagos.
Their contact info,
Website: www.capdal.com
Address: 72 Campbell St, Lagos Island 102273, Lagos
Phone: +234 (0)902 322 0000
E-mail: [email protected]
Linkedln: cappa-and-d'alberto-plc
Instagram: cappaanddalberto/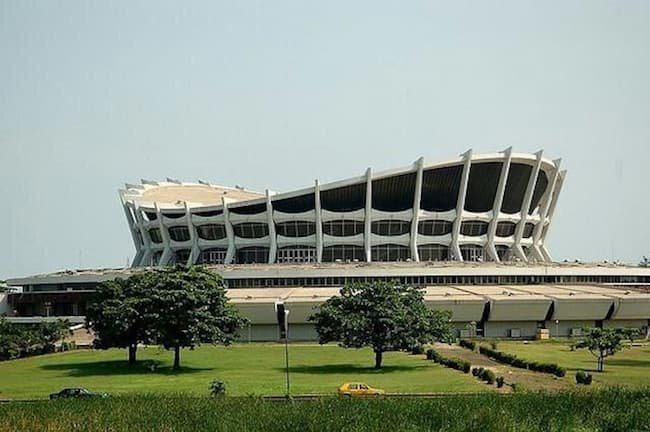 5. ITB
Established in 1995, is one of the experienced construction companies in Nigeria. With so many projects in their portfolio, they are with no doubt one of the driving forces of innovation in Nigeria.
Some of their well-known projects include,
HERITAGE PLACE: A 15,736 sqm building comprising of 8 floors.

Azuri Penisula: A luxury residential building located in the Exo Atlantic City. It is a 26-floor triple tower building.

Eko Tower 2: This is a building owned by the popular Eko Hotels. It is planned to be the tallest building in Victoria Island Lagos, with a height of 118.34m from ground level.
Contact Info,
Address: 9th Floor, Plot 1684 Sanusi Fafunwa St, Victoria Island 101241, Lagos
Phone: 01 463 8303
Linkedln: company/itb-nigeria-limited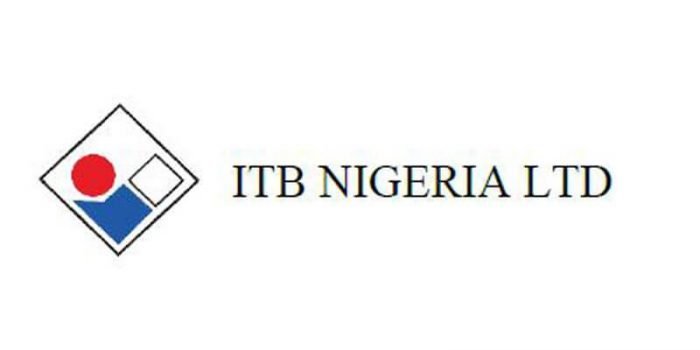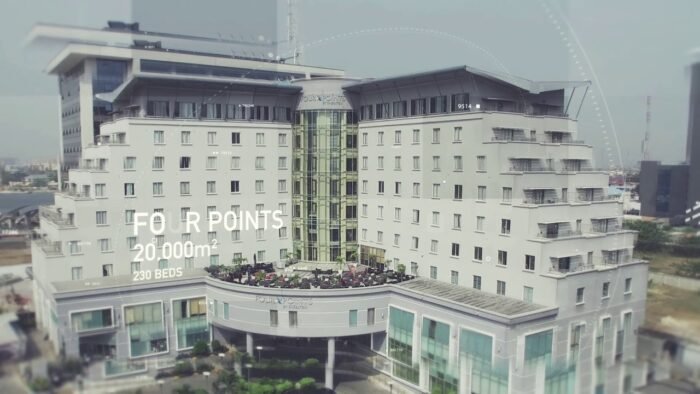 6.

El-alan Construction
Ela-Lan Construction Company is one of the most elegant among it pairs. Their designs are mostly modern designs, with many finished Projects in their portfolio all across Nigeria.
They specialize in the design and build projects, and are available in every aspect of the project. From the Architectural design to the planning and construction, they are present.
Some of their projects include,
The Tango Ikoyi Tower.

The Wapic Insurance Tower.

The Techno oil Building

Crest Olympic Tower and many more.
Address: 9 Macgregor Rd, Ikoyi 106104, Lagos
Phone: 0815 096 5387
Email. [email protected]
Twitter: elalancc
7. Efficacy Construction
Efficacy construction is a fast-growing Company. Efficacy offers services like Building Construction, Civil engineering, Project management, Real Estate Development (Find out the Top Real Estate companies in Lagos), and Water Treatment.
Nigeria,
Address: Plot 184b Moshood Olugbani Street Off Ligali Ayorinde Street, Victoria Island, Lagos.
Phone: +234 (01) 291 3146 , +234 9062000040
USA,
Address: 2398 Lenora Church Road, Suite 201, Snellville, GA 30078.
Phone: +1 9173307898
United Kindom,
#95, Frant Road, Thornton Heath, Survey, CR7 7JZ, London, UK.
Phone: +44 7803899117, +44 7984 471232
Email: [email protected] [email protected]
Site: efficacyconstruction.com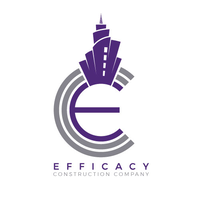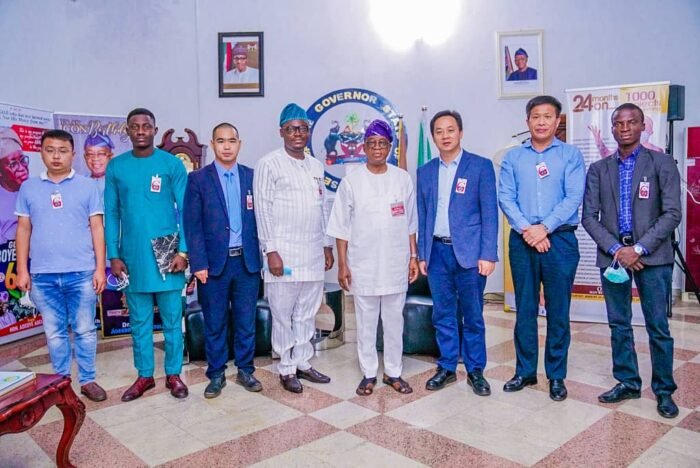 8. Abrico PLC
Abrico PLC is a publicly traded construction company established in 1958. In 1978 Abrico went public and was listed on the Nigerian Stock exchange. Some of their projects include Feyide house and Oba of Elegshi's residence.
Address: Corporate Head Office, Plot D, Block 7, Industrial Crescent, Ilupeja, Lagos, Nigeria
Phone: +234 1 295 0547
Email: [email protected]
Site: www.arbico.ng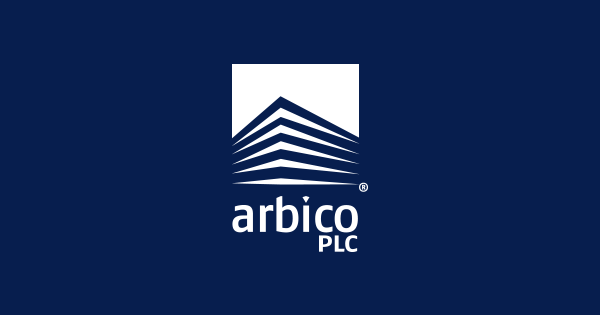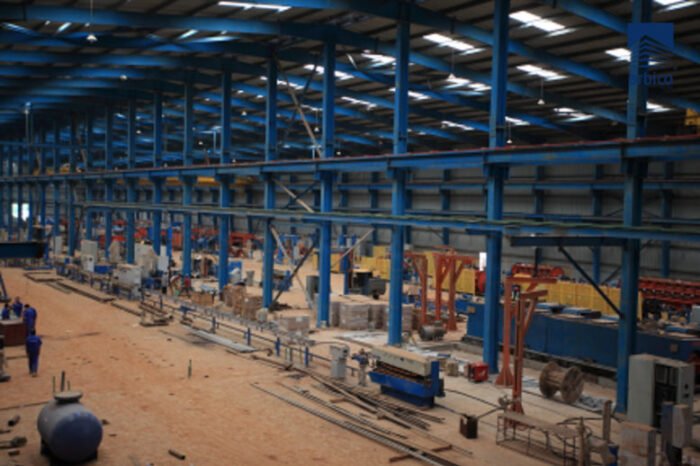 9. Craneburg Construction
Some of their services include Engineering Procurement, Fabrication, Construction, and Maintenance.
Main office address: 29 Bourdillon Road Ikoyi, Lagos Nigeria
Port Harcourt Address: 1 Calabar Street Port Harcourt, Rivers Nigeria
Phone: +234 (0) 814 0000 488
Email: [email protected]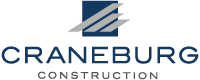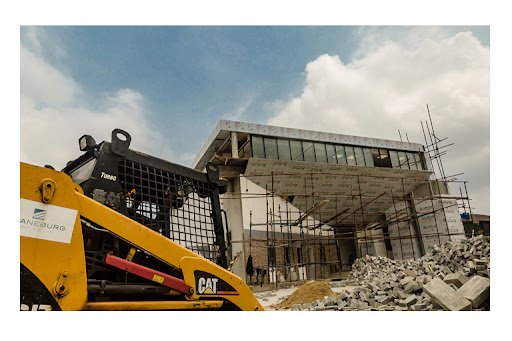 Author Profile
Hi, I'm Abraham, a software engineer and a writer. I have been a software engineer for 3 years and a Writer for 2 years. In the coming years, I hope to expand my knowledge in the IT sector by studying Artificial Intelligence and Robotics and being one of the best writers.

Some other things I love so much are photography and watching movies, and trust me, I have watched many movies.