11 Top Aviation Schools in Nigeria you don't know about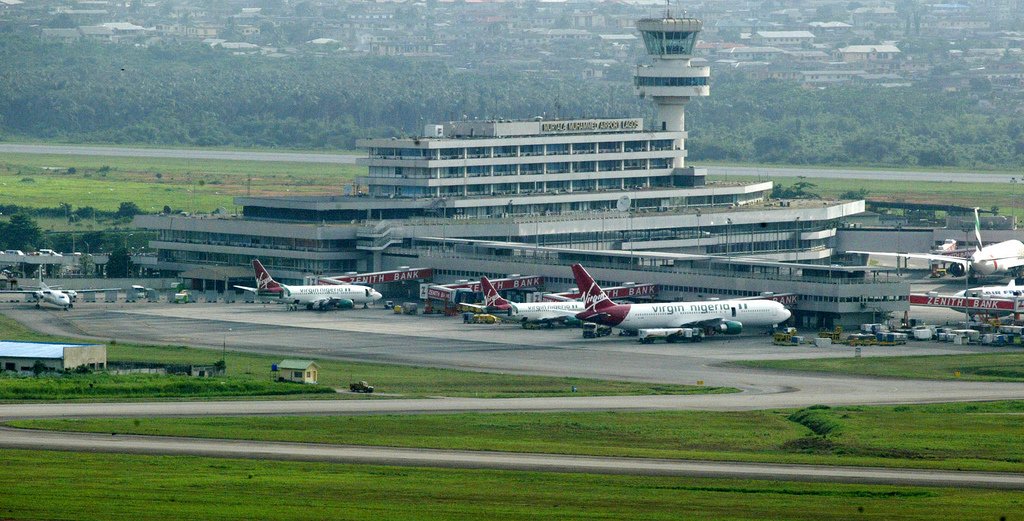 When it comes to aviation training, there is a good amount of academies in Nigeria capable of giving a good education and turning you into an air man or woman. In this article, we are going to discuss the 11 best aviation schools in Nigeria.
1. Nigeria College of Aviation Technology (NCAT):
Nigeria college of aviation technology is a federal established institute located in Zaria, Kaduna state. The institute was formerly called the Nigerian Civil Aviation Training Centre and was established in 1964.
Email: [email protected], [email protected]
Phone: +2347018741431, +2347015099833, +2347015099843
Address: Nigerian College of Aviation Technology, Sokoto Road, PMB 1031, Zaria, Kaduna State, Nigeria.
Site: https://ncat.gov.ng/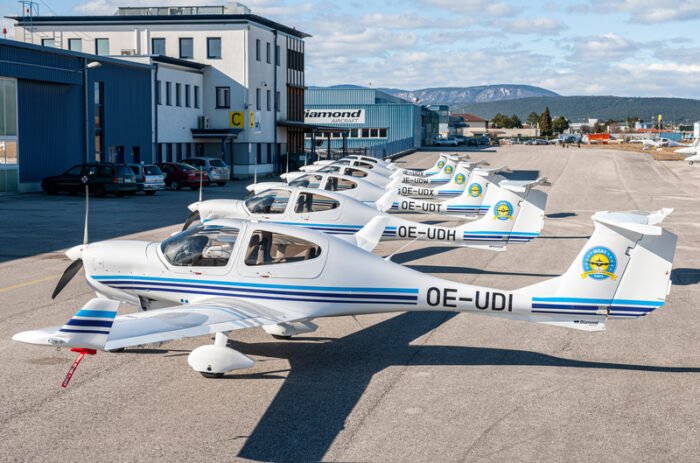 2. Dhaewood Aviation College
Dhaewood Aviation business School (DABS) is a private institution founded in 2005. Dhaewood is one of the best institutes in Nigeria. The fees of Dhaewood Aviation vary according to the course of choice.
Phone: +2348026272323
Email: [email protected]
Address: CEMENT BUS STOP, 30 Abeokuta Expy, Dopemu 102212, Ikeja
Site: https://dhaewoodgroup.com/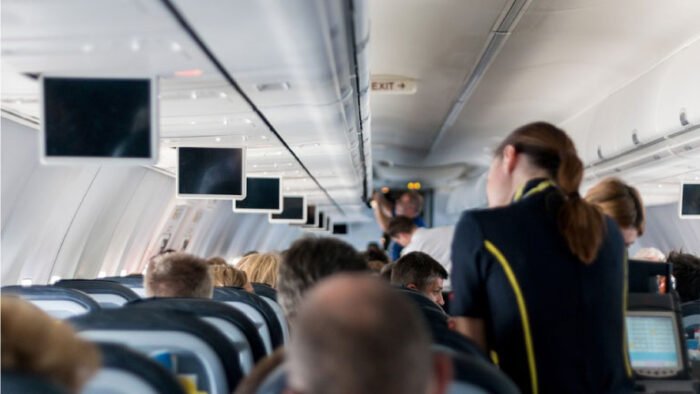 3. International Aviation College
International Aviation College is an aviation training school located in Ilorin Kwara State (Read about air Hostess Schools in Nigeria). The school was created by the government as a public Private institution and was established in 2011. At this time the school has trained over 100 Pilots.
Address: International Aviation College, By the airport, Ilorin, Kwara State.
Phone: +234 – 805 – 448 – 5424, +234 – 814-166-9545
E-mail: [email protected]
Site: http://iac.kw.gov.ng/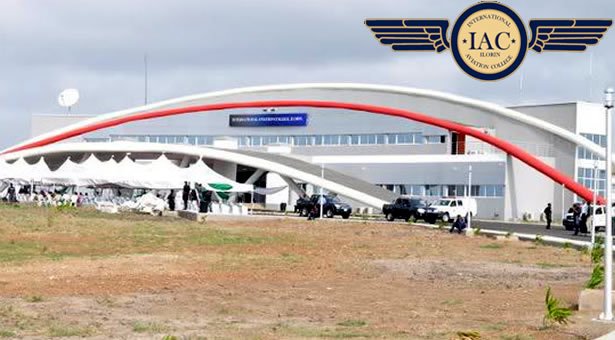 4. Aeroconsult Aviation
AeroConsult Aviation training is a consultancy firm. They provide services in engineering, operation, and management. Aerocon was founded in October 1993 and is located at Ikeja Lagos.
Address: 29 Adeniyi Jones Ave, Oba Akran 101233, Ikeja
Phone: 0812 095 1018
Email: [email protected]
Site: aeroconsultonline.com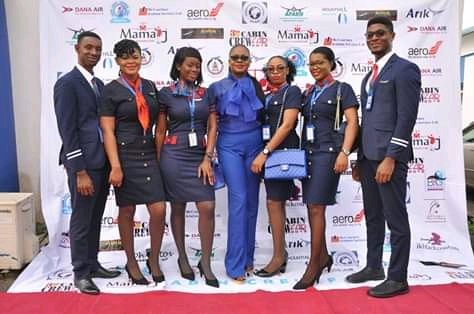 5. Universal school of Aviation
Universal School of Aviation is a well-known training school in Nigeria. it offers courses like Air Ticketing/Reservation, Flight Attendant, Travel Agency Management (Read about all travel agencies in Nigeria), Tourism Management, Electronic Booking Tools, Hotel Management.
Lagos Campus Address: Universal House, 136, Isolo-Ikotun Road, Cele-Egbe Bus- Stop, Ikotun, Lagos, Nigeria.
Abuja Campus Address: Hiba Centre, Plot C85, Tim P. Brown Stree (521 Rd.), Off 1st Avenue, Gwarinpa, FCT/Abuja, Nigeria.
Phone: +23480-5584-9779, 07063002833, 08026214659
Email: [email protected]
Site: https://universalschoolofaviation.com/

6. Landover Aviation Business School
Landover is an incorporated aviation company established in 1991. They offer various services like Cargo services, flight services, travel services, and much more.
Address: 17, Simbiat Abiola Road, Ikeja Lagos
Phone: +234- 803 700 7026, +234- 8131742179
Email: [email protected]
Facebook: @landoveraviationbusinessschool
Instagram: @landoveraviationschool
Linkedin: @landoveraviationschool
Site: landover.aero
7. Aeroport College of Aviation and Travel Management
Aeroport college of aviation is an award-winning academy. The academy was established in 2014, and in 2015 won the "Travel Agency of the Year" at the 10th Anniversary of the Ikeja City Award. Aeroport offers courses like Basic Flight Dispatcher, Tour Packaging, Air Ticketing & Reservation, and much more.
Lagos Address: 3rd Floor, 41 Osolo Way, by 7&8 Bus Stop, Int'l Airport Road, Ajao Estate, Oshodi-Isolo, Lagos, Nigeria.
Port Harcourt Address: 3rd Floor, 2 Old Aba Road, Opp Customary Court of Appeal, Rumuogba, Port Harcourt, Nigeria.
Aba Address: 3rd Floor, 3 Aba-Owerri Road, Aba, Abia State, Nigeria.
Email: [email protected], [email protected]
Phone: +234 1290065, +234 7082299989, +234 9065753203, +234 8025248797
Site: aeroportcollegeofaviation.com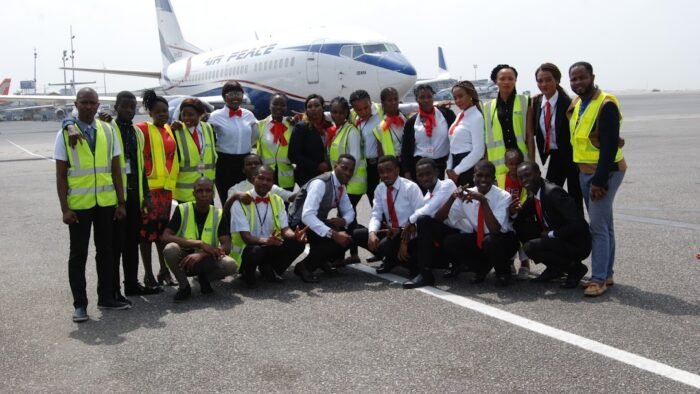 8. Lagos Aviation Academy
Lagos Aviation is an aviation school located in the mainland of Lagos state. They provide both online and onsite training. Some of their courses include Travel Agency Fee: A Professional Approach, Customer Service Training, and Basic Ticketing & Reservation With Amadeus
Address: Aviation House, 29 Toyin Street Ikeja, Lagos.
Phone: 014482511, 09087660165, 09087091010
Email: [email protected]
Site: www.lagosaviationacademy.com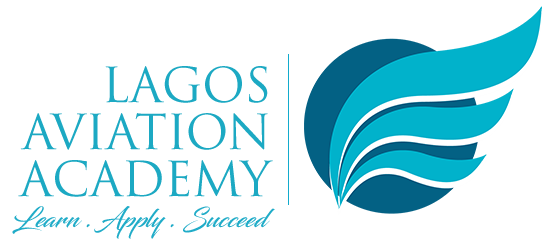 9. Gibair Aviation Academy
Gibair Aviation is a privately held Academy established in 2004. There are about nine Aviation and maritime courses. Some of the courses include cabin crew development, air ticketing, travel, and tourism management, cargo handling, and much more.
Lagos Address: 26 Ikotun Idimu Road, College B/Stop, Ikotun, Lagos.
Lagos Address: Vission Konsult, 3rd Floor, 156 Awolowo way Ikeja, Lagos, Nigeria.
Port Harcourt Address: Praise God Building 1st & Second Floor, Opp. Jerry & Sons Dredging Company East-West/Refinery Road, Aleto Elem, Port Harcourt, River state.
Email: +2348091777132, +2348034416113, +2348084513591 [email protected], [email protected].com

10. Crew Traning Institution
Crew training institute is located in Ikeja and has a primary focus on training cabin crew members. You can enrol in the institution if you want to be a cabin crew member.
Site: cti.com.ng
Address: No9, ACME Road, Agidingbe, Ikeja, Lagos
Emai: [email protected]
Phone:+2349064350095
11. Javi Aviation
Javi Aviation is a CAC-registered private company located in Lagos State. Javi offers services like Executive Aircraft Charter, Ground Handling, Cargo Handling, Flight Operations, Consultancy, Hospitality, training.
Address: 2nd Floor, EAN Hangar Jet Centre FAAN Transit Camp Road Muritala Muhammed International Airport, Ikeja Lagos Nigeria
Phone: +234 (0) 1-291-9553, +234 (0) 803-598-2336 +234 (0) 702-662-3181, +234 (0) 702-603-7641 , +234 (0) 815-102-4051
Email: [email protected]
Site: https://javiaviation.com

Author Profile
Hi, I'm Abraham, a software engineer and a writer. I have been a software engineer for 3 years and a Writer for 2 years. In the coming years, I hope to expand my knowledge in the IT sector by studying Artificial Intelligence and Robotics and being one of the best writers.

Some other things I love so much are photography and watching movies, and trust me, I have watched many movies.